What every vegan should have in their kitchen
The most guarded secret of the greatest cooks and chefs is a good organization, because it is crucial!
Here's what vegan always needs to have in the fridge and leave …
Trying to cook vegan dishes and you just do not know how to start?
How to choose groceries, how to prepare them and on what to pay attention? These days, there are more vegan restaurants being opened, so it is not too hard to find the food you are looking for. If you're looking to do an online shop for your groceries, you might find what you're looking for at this Organic Food Store. Whether you are vegan or not, it is all about experimenting. You may find something you enjoy. If it wasn't for this food cost software that restaurants are now using, we may not have had the option of choosing our favourite meals to eat this time round. Of course, many more restaurants are offering so many food options that they are constantly having to update their menus to ensure customers are made aware of all the food options. Menus are obviously essential, however, they can be problematic if a customer wants something that isn't available that day. That's why more restaurants are looking into getting a self ordering kiosk installed. That way, restaurants can easily update their menus electronically, ensuring that customers can order exactly what they want when they're in the restaurant.
Consuming fresh, natural food is the best investment because it brings health and happiness to you and the people around you. Do you know people who can prepare a feast for a short time and make cooking the simplest things in the world? The most guarded secret of the greatest cooks and chefs is a good organization, because it is crucial! While your food is dipped or cooked in an express pot, you can shower, clean, iron, read or play with children – since all the cooking stages do not require equal attention. In this way, cooking becomes a task that does not take much time.
The worst thing is to get home hungry, without anything ready to eat, because it will result in going to the bakery across the street or by inevitable ordering of ready-made food. Well, try to always have cereals, pulses or proteins, such as seitan, tofu or tempeh, so that you can quickly turn everything into healthy dishes by simply adding fresh vegetables and a little oil. I always say that organizational skills are as important as those of cooking – if you plan well, half the work is done!
Perhaps your schedule is full and you occasionally use canned food to speed up the process? However, keep in mind that even the highest quality organic foods have less energy and nutrients if canned. But you can provide yourself with enough nutrients and at the same time shorten your daily cooking time if you get the habit of cooking some foods when you have time, and then after you come home from work, use them as a basis for preparing meals. Cereals and legumes, cooked separately, can be stored in the refrigerator for two to four days, giving you the ability to plan.
Cooking is like a puzzle match: every stage is part of the picture, and with a little patience and experience on your plate you will be able to create beautiful creations in which you will enjoy all the senses!
Cooking cereals
Comprehensive cereals are an essential part of healthy eating habits and an excellent source of complex carbohydrates, fiber, vitamins and minerals.
Vegan food rich in refined, processed cereals cannot be called healthy.
Soak hard cereals in water (brown, i.e. integral rice, barley, spelt) makes it easier to digest, just as cooking in the express-pot, while fried they will get a nutty taste. It is more convenient to put the (millet, amaranth, quinoa, buckwheat) in boiling water, because it will cook more evenly and will be less sticky.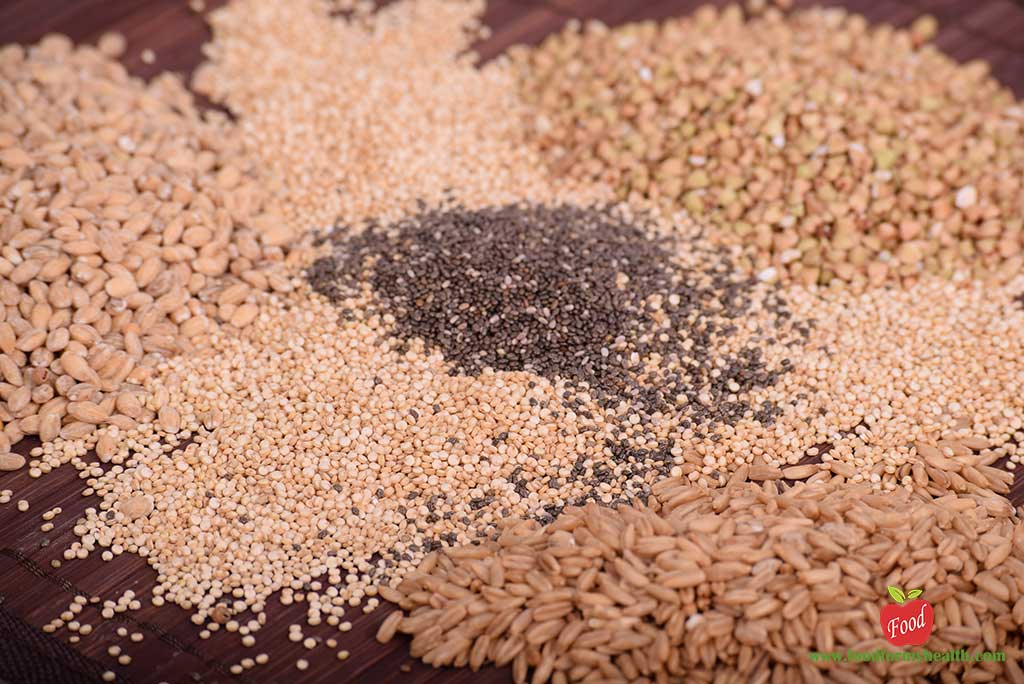 Cooking pulses
Pulses are nutritious vegetables, and in this group of foods are peas, lentils and beans. They are a great source of protein, minerals and fiber. Although vegan nutrition means, among other things, that you have given up meat, you must have protein on the plate, and pulses are exactly this: a rich source of protein but with little fat!
Cooking dried pulses requires that you follow several steps to make it safer and easier to digest (with less gas). Using a shock method, which involves cooking pulses in a little water, just as much as to thicken, and then, if necessary, to add a little cold, which softens the seed. When cooking pulses, you can always add a piece of kombu algae, and bay laurel leaf that ease their digestion.
Cereals and pasta
Integral rice, millet, cinnamon, corn flour and oat flakes are the most commonly used in cooking. However, most likely you will find amaranth, spelt, barley, wild rice and buckwheat to use them occasionally, in soups, goulash, pastries and salads. Different types of whole grains and gluten-free pasta are also great foods for preparing quick meals on weekdays and should be placed in a storage room.
Best Natural Ways To Strengthen The Immune System
Dry legumes
It is good to have soft and hard legumes, for example red, green, brown and black beans and adzuki beans, which can be quickly prepared without soaking, while red, white or colored beans, as well as chickpea, require soaking and boiling for a little longer. Legumes are a very important part of any diet, and they contain nutrients and abundant protein.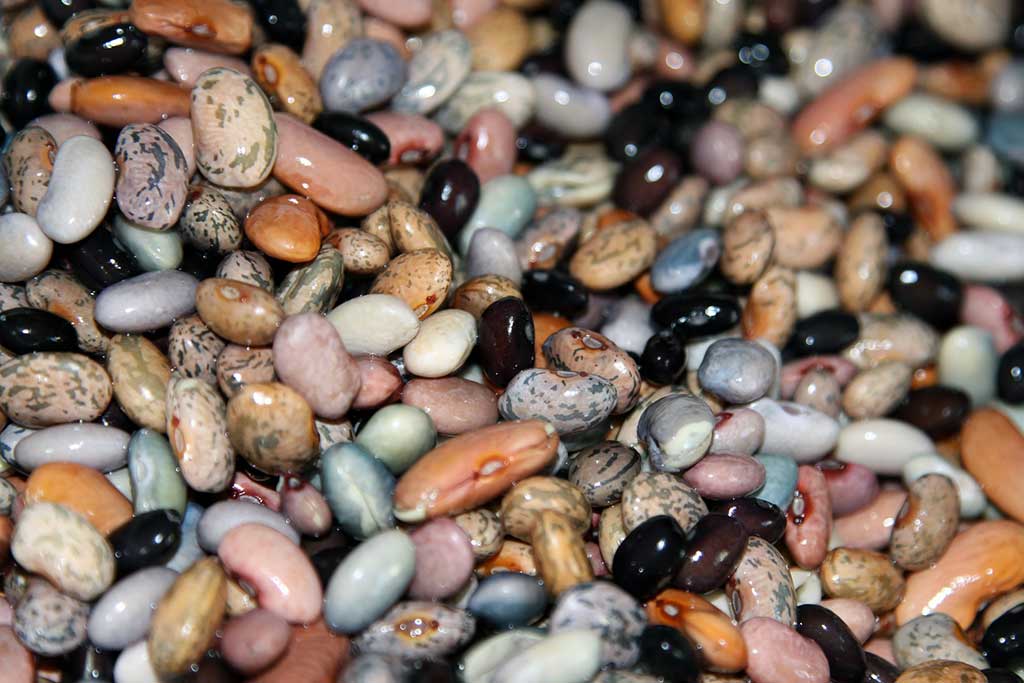 Oil and vinegar
For cooking and for dressing salads, you can use olive oil. And you can have two types, cheaper to cook and extra virgin for salads or improving the taste of meals at the end of cooking. When you buy it, please invest more money because quality olive oil transforms the taste of simplest dish. Sunflower and coconut oil is good for deep frying and baking, and linseed and dark sesame as spice. It is useful to have apple and rice vinegar, like spices (in small quantities) for salads.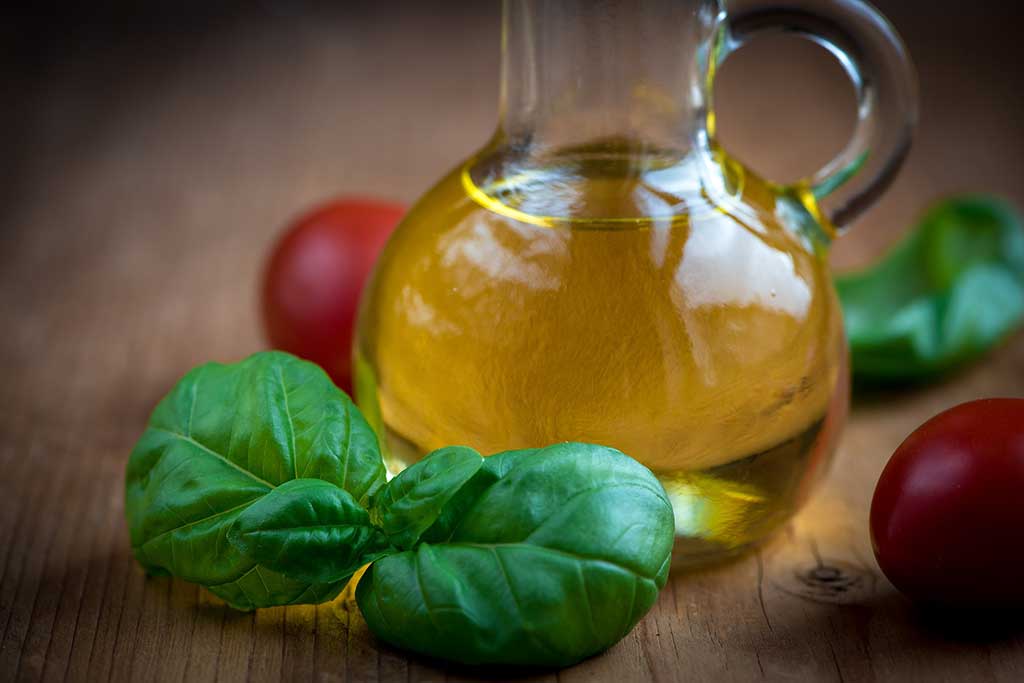 Olive Oil Universal Health Protector
Salt
It is best if you can use unrefined sea salt, but unrefined stone salt is an excellent source of minerals in traces and can be used on a daily basis. Avoid the table, as well as the Iodized salt!
Nuts and seeds
There are many types of nuts and seeds, and I love them all! Almonds, hazelnuts, walnuts, Cashew and many more you can use them very often for special recipes, especially cakes. From seed, you can use sunflower, pumpkin and unsweetened sesame, in everyday nutrition because they are rich in essential minerals. Flax and chia seeds are beneficial for digestion and abundant omega-3 and omega-6 fatty acids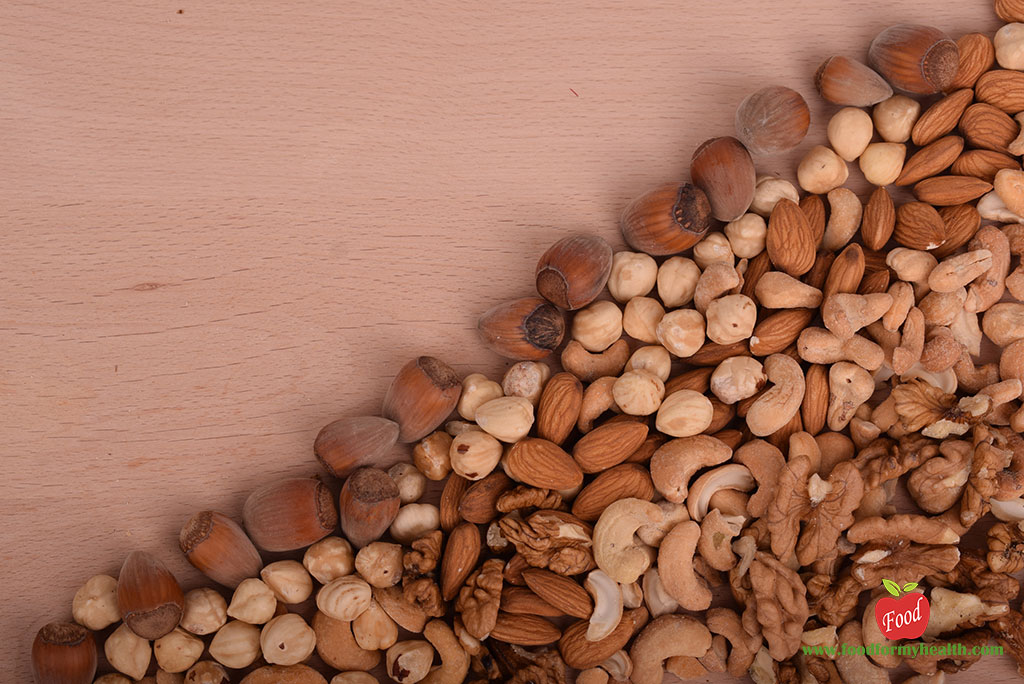 7 Best Plant Sources Of Iron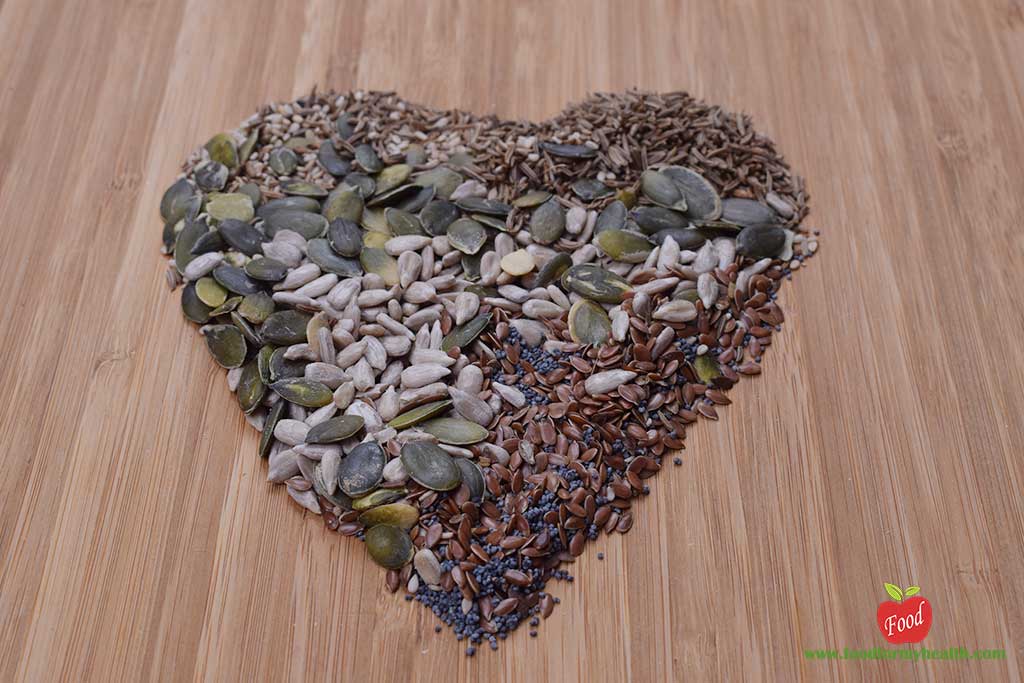 Incredible Healing Power Of The Seeds
Herbs and spices
Dried oregano, thyme, basil, laurel, turmeric, ginger, fennel seeds, chili powder, sweet pepper, black pepper and curd powder are on a prime spice list. Occasionally you can use cumin, cayenne pepper, carnation and powdered cardamom to improve the taste of certain dishes.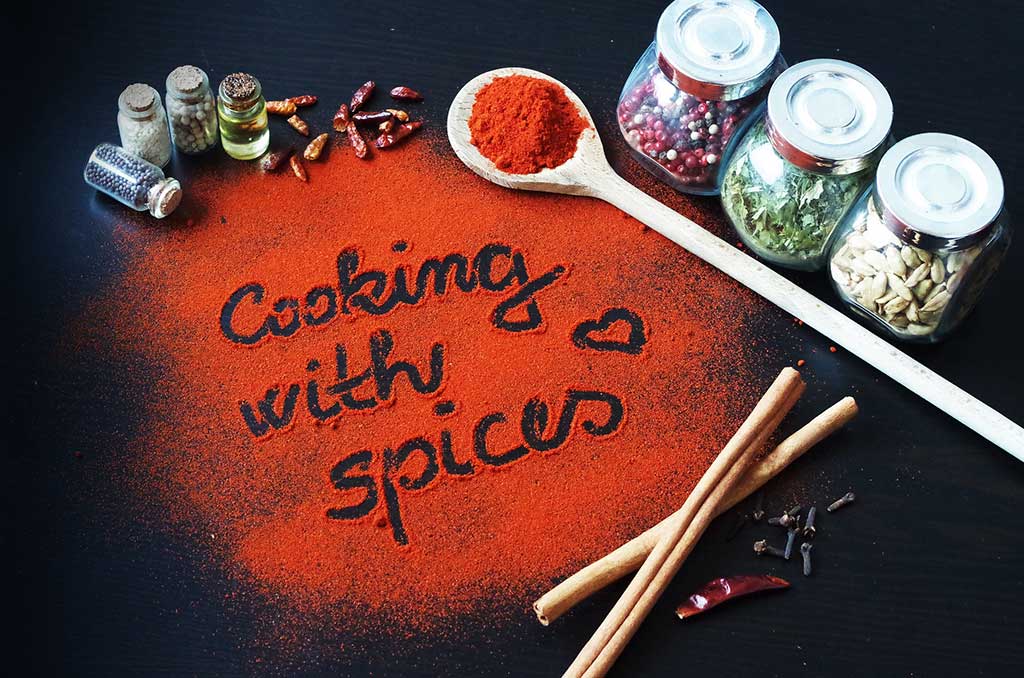 Dried food
In addition to cereals and legumes, there are still several dried foods that you can use them. Dried food is a concentrate, therefore it has a richer taste, as well as an abundance of nutrients; some of these foods have even healing properties (such as mushroom shiitake which, improve the immune system and lower the blood pressure). Dried fruits, such as grapes, apricots, dates, plums, etc., are a great snack or dessert supplement. Dried tomato and shiitake mushrooms are two food delicacy that I have to include in your kitchen.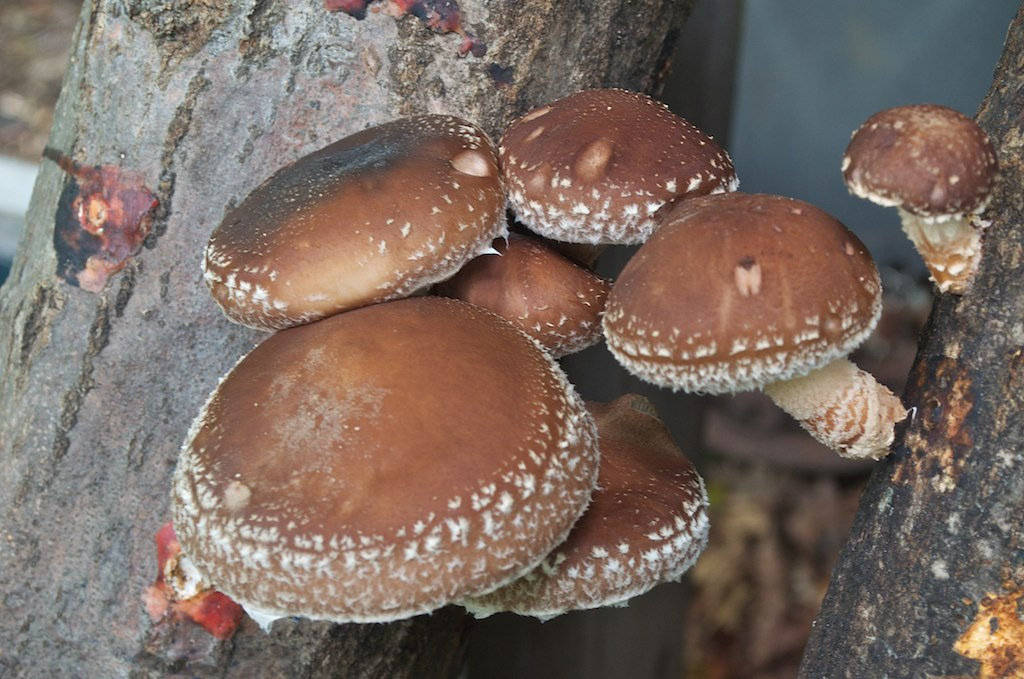 Ingredients for vegan cakes and desserts
It is good that you have the following types of flour in the house: Unbleached and unblemished flour, wholly wheat, fine corn and rye. For your vegan deserts, cakes or bread, you also need baking powder and a little bit of baking soda.
To sweeten a delicacy, you can use only unrefined brown. Also, it is a good idea to have dried coconut sliced on leaflets, coconut flour, and dark vegan chocolate, cinnamon so you can prepare a healthy, vegan desert quickly, without the need for unhealthy snacks.
Nutrition supplements and Vitamins
Unprocessed, vegan nutrition food will provide you with a multitude of nutrients, and if you have a healthy lifestyle without too much stress, you probably will not need any dietary supplements on a daily basis except vitamin B12 to be used once a year, three months in a row. You might also want to have some of the best vegan multivitamins in your kitchen too. After all, you can never have too many vitamins!
Foods with a shelf life
Follow the list of foods that need to be stored in a refrigerator or in a cool place, especially during warmer months.
Fruits
Fresh, seasonal fruit from organic farming is the best snack as well as the finest dessert. More often buy fruit from your area than the exotic that traveled for weeks and months to reach your supermarket. With this in mind, occasionally consume some bananas, and exotic fruit in summer will bring variety into your eating habits.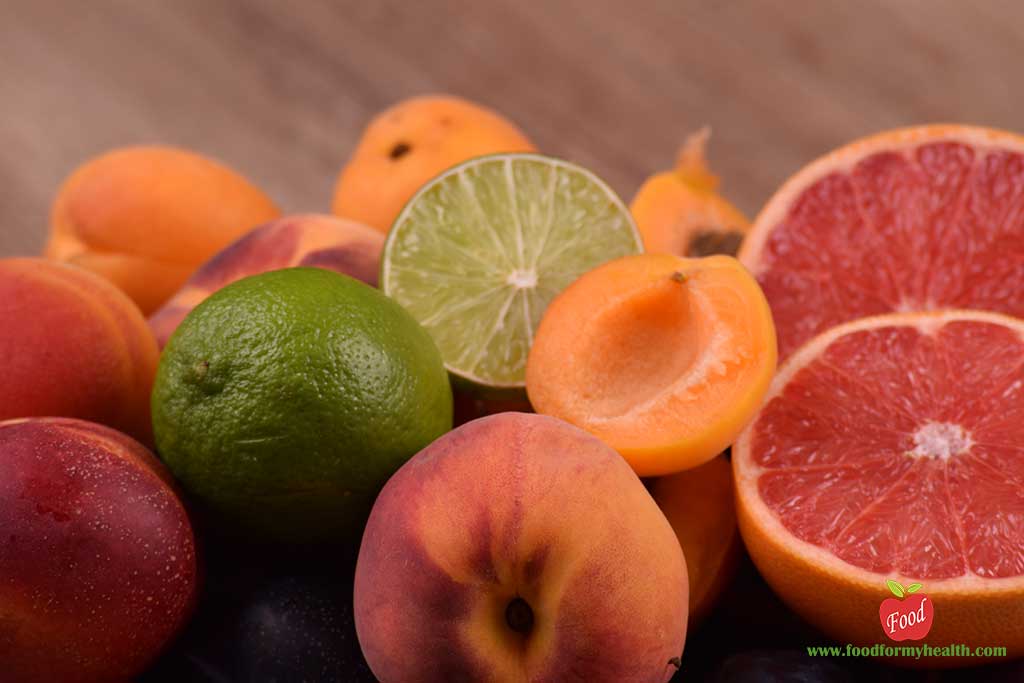 Vegetables
Fill the fridge, pantry and kitchen cabinets with as much seasonal, organic vegetables as possible! Root vegetables which grow underground, abound in nutrients that supply us with strength and stability and also brings us variety of rich tastes. Carrots, celery, parsley and beet root are most commonly used, but radish is also good. Many people like potatoes, and cooking without onion and garlic is almost impossible to imagine, and always keep them near the cutting board. Round vegetables, such as pumpkins and parsnips, give power that lasts for a long time, while Chard, spinach, cloves, lettuce, broccoli, etc., supplies important minerals and vitamins, and you should eat it, raw or boiled, with almost every meal! The list is not complete without an omnipresent fresh ginger – a friend to help you with colds, flu or stomach aches!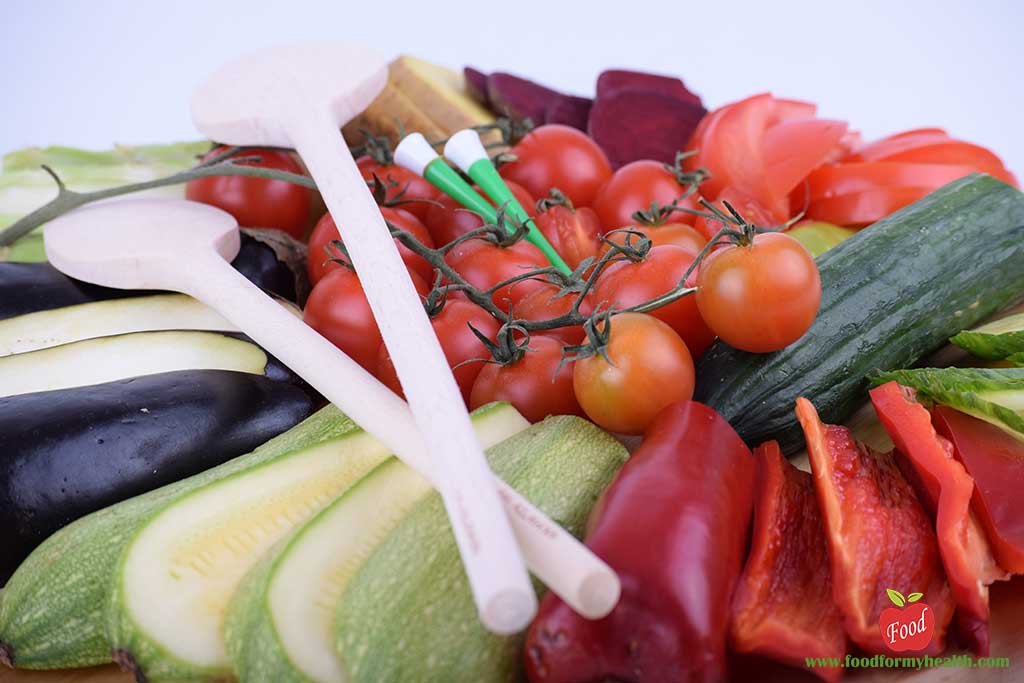 Best Natural Ways To Strengthen The Immune System
Vegan milk
Vegan milk is diverse and can be used in many recipes. Homemade, made of nuts, but sometimes the unsweetened soy milk bought in the shop is great for cakes and other delicacies from the oven.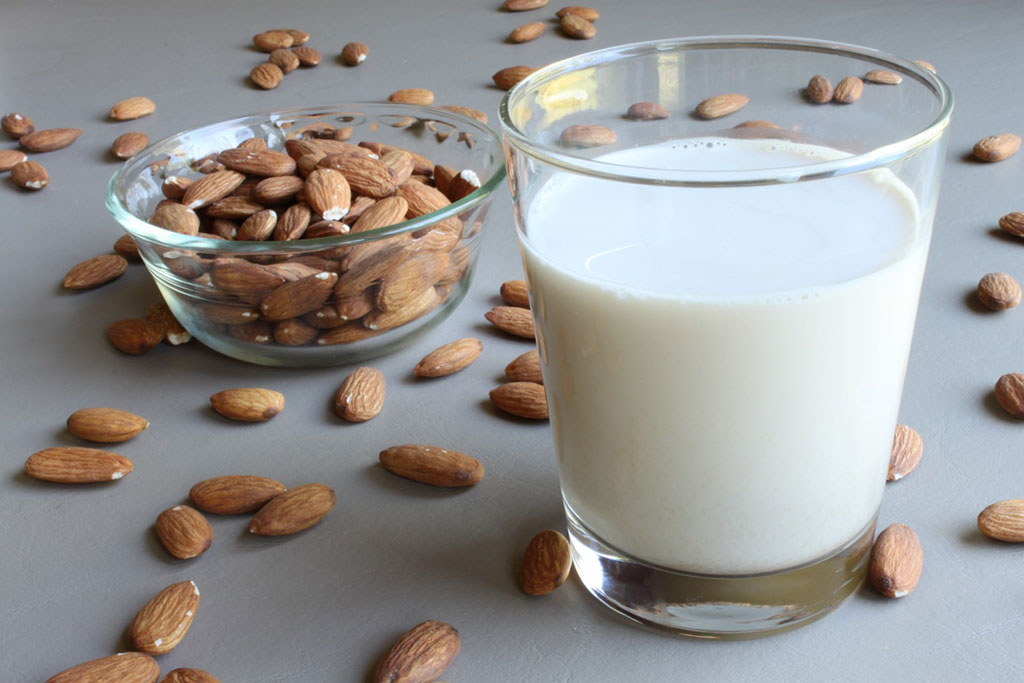 Tofu and tempeh
Tofu and tempeh are soy products, and if you have been a vegan for some time, I believe you know them well. Tofu can be used as substitute in recipes that require dairy products or eggs, such as a variety of vegan pizza or tofu scab. Tempeh is a high quality fermented soya protein that gives excellent flavor and a strong rich taste to many dishes, especially in winter. It is not necessary to consume these two foods in large quantities it is enough to prepare it from time to time.