Spices for a healthier diet
Adding spice to healthy meals can accelerate and speed up the burning of calories, which will be one step closer to a better figure. A small amount of cinnamon or pepper can improve the taste of food. It can also be your ally in the fight against excess weight, but should not be exaggerated and you should not eat too much spicy food.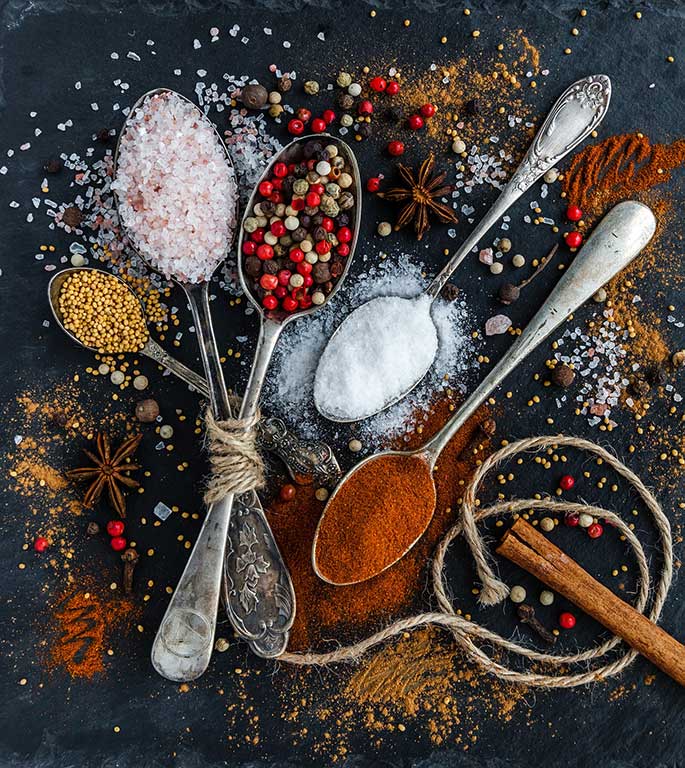 Cinnamon
It has been proven that cinnamon lowers blood sugar levels and boost metabolism. A teaspoon of cinnamon can be added to brown rice or grated apples. It can be a healthy treat. Cinnamon can be added to tea or coffee also.
Ginger
Fresh ginger preserves your health, improves digestion and helps expel toxins from the body. Add grated ginger in a salad, or combine it with olive oil and season some raw foods. If you have not tried ginger tea, it is time to try because it improves overall health.
Pepper
If you want to melt fat from the stomach, add black pepper to the daily diet. Pepper speeds up the metabolism of fat to 8% and the effect lasts for a couple of hours after intake. Freshly ground pepper has the best effect on metabolism because it keeps all the beneficial ingredients.
Mustard
Sounds strange? The mustard really works well at burning calories. It takes only one teaspoon. For lunch, you can prepare a healthy meal, grill chicken breast without oil, and then spread over a little mustard. You will be very pleased with the taste.
Nutmeg
This famous spice is good to relieve stomach problems and it's known for his antibacterial properties. It is an excellent source of fiber and helps in removing pimples when applied directly to the skin. It is a well known ingredient used in many treats.
Cumin
This spice improves digestion, relieves spasms and eliminates bad breath. Cumin stimulates the work of kidneys, stimulates coughing and soothes a cough, and therefore it is a good help in the fight against colds and flu.
Related: Seven Super Spices That Help Control Diabetes
Save