Mexican cuisine – A history of preparing chili peppers
Mexican food has not changed very much in history. It is believed that Mexican cuisine was derived from what the Mayan Indians prepared as far as 2000 years ago. They expertly lived off the land, to sustain themselves with beans, corn, peppers, fruits and chocolate, as well as chicken, turkey, duck, and later pork.
Mexican cooking is packed with flavor; among the herbs and spices that give it its distinct kick are a variety of chilies (fresh, dried, smoked and pickled), alongside oregano, coriander, cinnamon and cocoa.Garlic, onions, lemons and limes are also used generously. The FRANCISCA RESTAURANT is a popular latin american chain where you can find examples of dishes like these, if you fancy giving them a try when you're next visiting the area. There's a common perception that Mexican food is both spicy and heavy but, in fact, true Mexican food has both a depth of flavor-with its combination of savory and earthy flavors – and a fresh lightness from its generous use of fresh herbs, vegetables and citrus.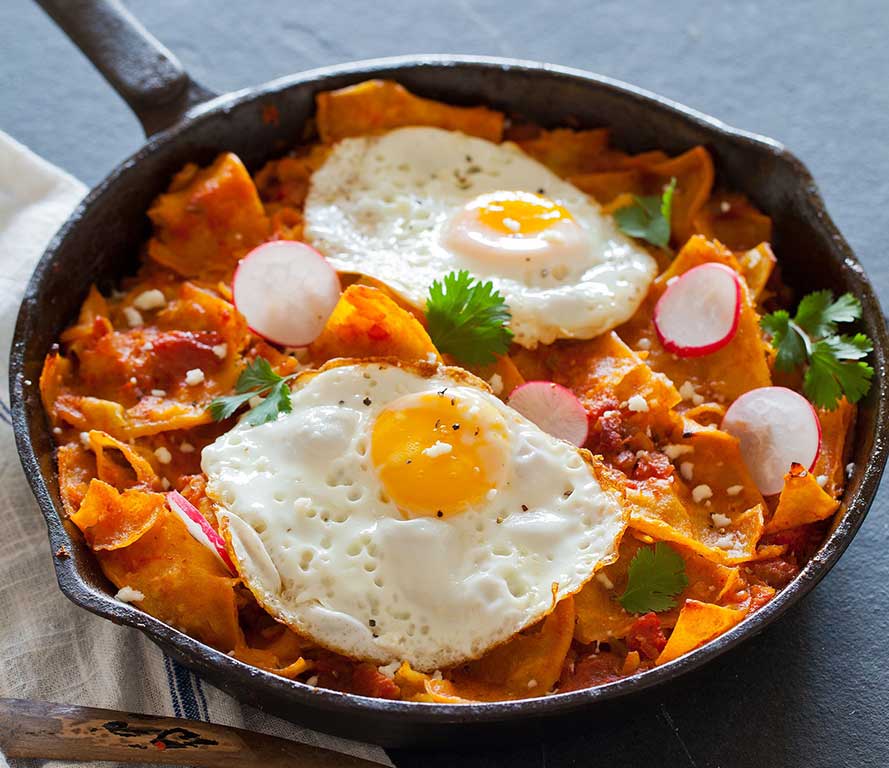 Chilaguiles
This popular traditional breakfast dish features lightly fried corn tortillas cut into quarters and topped with green or red salsa. It is usually served with scrambled or fried eggs and shredded chicken on top, as well as cheese and cream.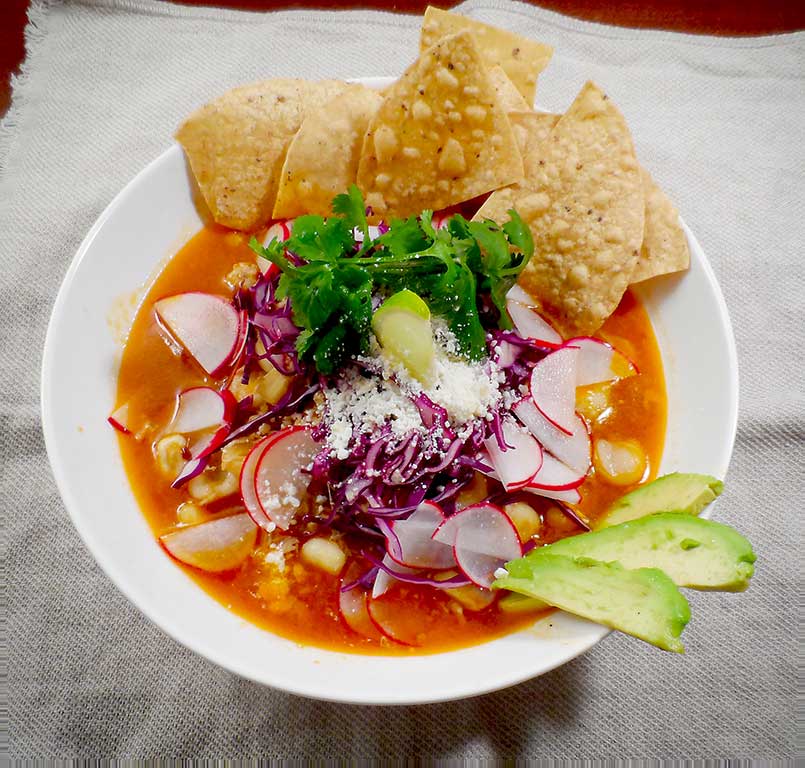 Pozole
According to anthropologists, this Hispanic soup was once used as part of ritual sacrifices. Made from hominy corn with plenty of herbs and spices, the dish is traditionally stewed for hours, often overnight. Once ready to serve, lettuce, radish, onion, lime and chills are sprinkled on top.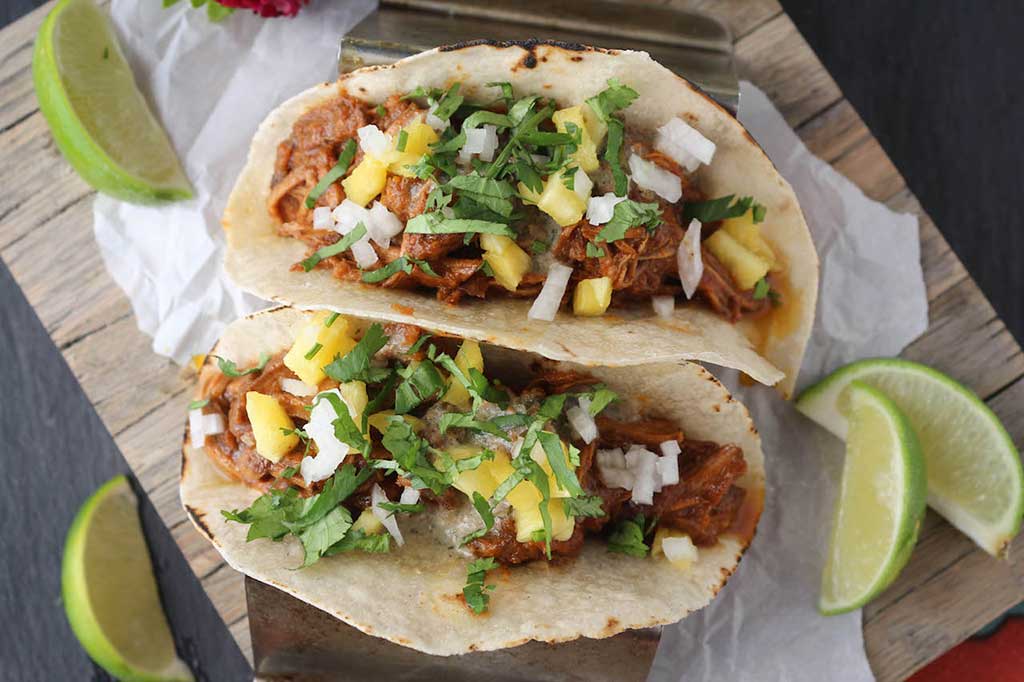 Tacos al pastor
This historic dish is one of the most popular varieties of tacos, with origins dating back to the 1920s and 30s and the arrival of Lebanese and Syrian immigrants to Mexico.
Thin strips of pork are sliced off a spit, placed on a corn tortilla and served with onions, coriander leaves and pineapple.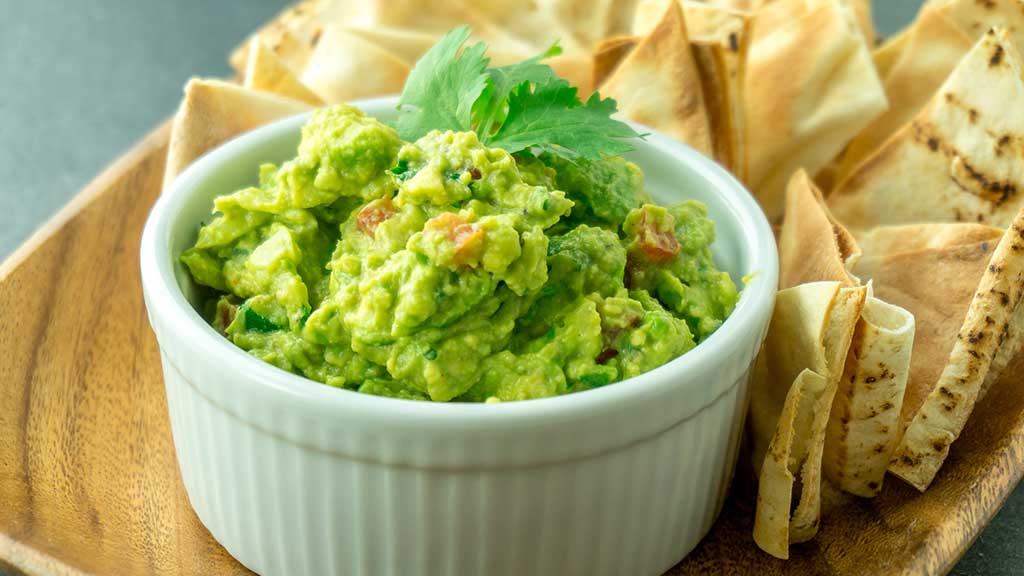 Guacamole
Guacamole, a dip made from avocados, is originally from Mexico. The name is derived from two Aztec Nahuatl words – ahuacatl (avocado) and molli (sauce). All you really need to make guacamole is ripe avocados and salt. After that, a little lime or lemon juice – a splash of acidity to balance the richness of the avocado. Then comes chopped cilantro, chilies, onion, and tomato, if you want.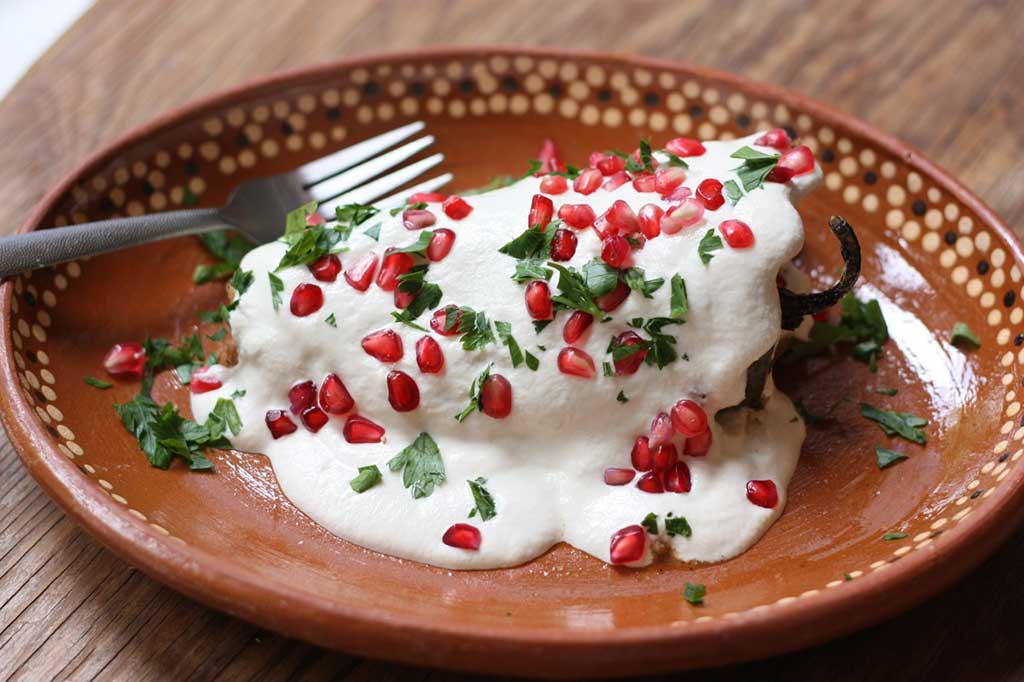 Chiles en nogada
It has the three colors of the flag – poblano chilies with picadillo (a mixture of chopped meat, fruits and spices) represent the green on the flag, the walnut-based cream sauce is the white and pomegranate seeds the red.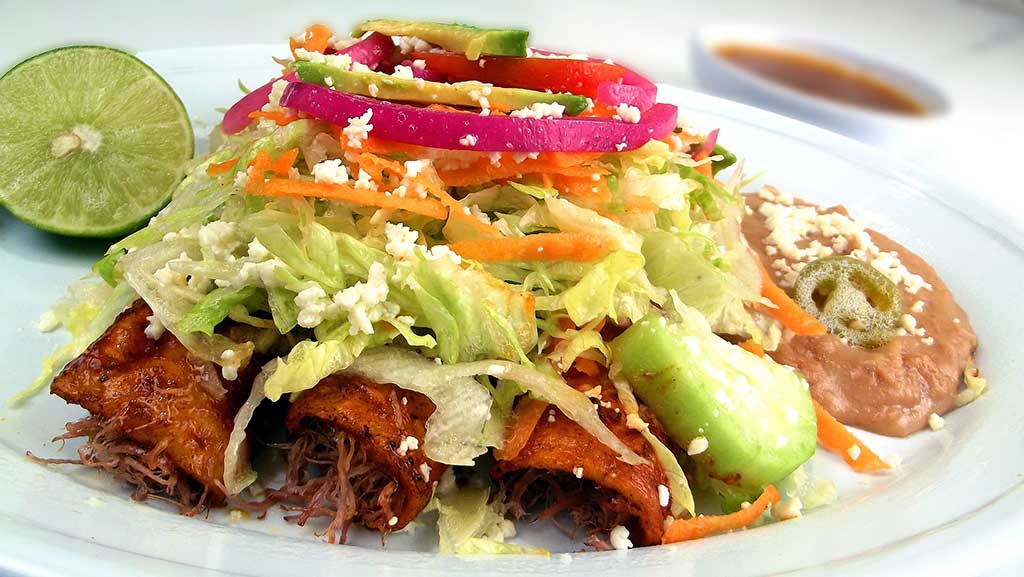 Enchiladas
They date back to Mayan times when people in the Valley of Mexico would eat corn tortillas wrapped around small fish. These days both corn and flour tortillas are used and are filled with meat, cheese, seafood, beans, vegetables or all of the above, and covered in a chili sauce.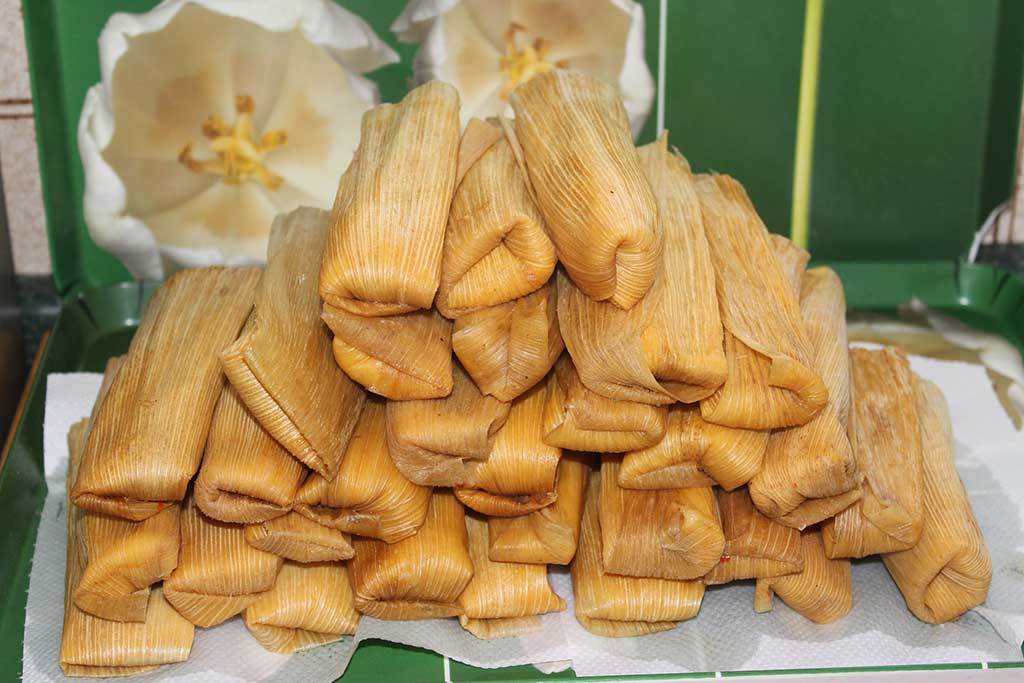 Tamales
Tamales were first developed for the Aztec, Mayan and Inca tribes who needed nourishing food on the go to take into battle. Pockets of corn dough are stuffed with either a sweet or savory filling, wrapped in banana leaves or corn husks and steamed. Fillings vary from meats and cheeses to fruits, vegetables, chilies.
Related: Latin American cuisine