Spinach Salad Recipe
Nothing better than a young spinach – it is full of vitamins and is one of the best sources of iron, so spinach salad recipe definitely needs to be found on your table these days.
Ingredients:
200 grams or 0.5 lbs of fresh spinach
2 cloves of minced garlic
1 tablespoon of honey
1 teaspoon of mustard
2 tablespoons of lemon juice
4 tablespoons of olive oil
Salt and pepper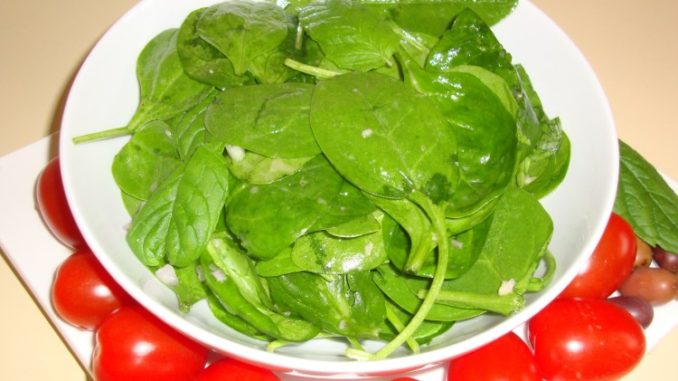 Preparation:
Wash the leaves of spinach and immerse it in the salt water to stand for an hour. Squeeze the spinach from the water and pour into the salad bowl. Season it with salt and pepper and stir the spinach.
Prepare the dressing from the honey, mustard, lemon juice and olive oil and mix in a smaller bowl.
Put the dressing over the spinach and mix it well and serve it.
Save