Grilled zucchini salad with garlic and parsley
Why not take a break from the usual leafy green salads, and dig into a plateful of zucchini. One of my greatest joys is making vegetables taste good especially when I made a tasty zucchini salad. it's time to prepare the grill (or grill pan) for these crisp-tender zucchini rounds. This is a beautiful and simple side dish, but also a healthy one that can be served with any main dish.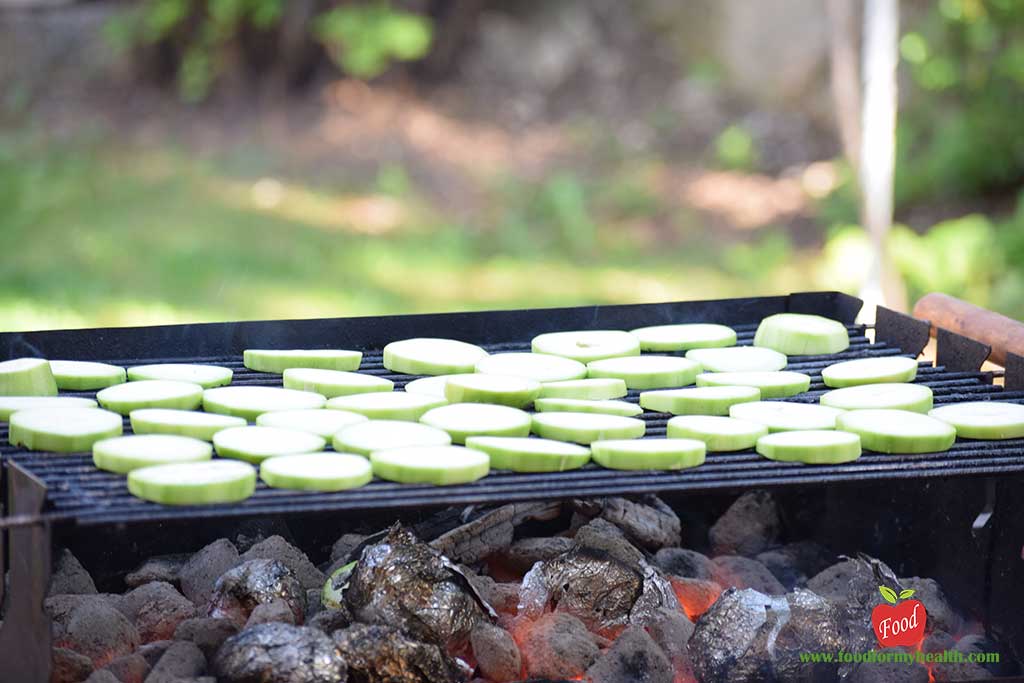 Ingredients:
(servings 2-4 persons)
2-3 zucchini medium size 15 to 25 cm (6 to 10 in)
8 cloves of garlic
½ stalk of parsley
1/2 teaspoon of salt
6-8 tablespoons vinegar
10 tablespoons olive oil
Preparation:
Wash and the zucchini and slice it into circles.
Prepare the grill or grill pan.
Add zucchini in a single layer and grill until charred on both sides and just beginning to soften, about 2 minutes per side on a grill (just make sure you don't burn them too much).
When they are ready remove them and place them in a bowl for serving.
Chop the parsley and garlic, and mix them.
In a separate container mix vinegar, salt, olive oil and stir well, and at the end pour a little water.
Pour the mixture over the zucchini and sprinkle all over with little more garlic and parsley.
Cover and leave in the fridge to cool and serve as a side dish to a main meal.
Related: Pepper Salad With Garlic And Parsley
Save
Save