Greek cuisine – Islands of ingredients
The Greek cuisine, with its wide variety of high quality ingredients and its wisely considered and highly beneficial combinations which encapsulate the knowledge of centuries, enjoys a privileged position in the global culture of taste alternatives.
Greece is characterized by its numerous islands and the rugged terrain of the mainland. This morphological diversity creates "worlds within worlds". A trip to Greece means a fascinating exploration of tastes, flavors, unexpected combinations and endless variety.
Common characteristics are the excellent raw ingredients and flavors specific to Greece: oregano, thyme, bay leaves, rosemary, lemon, and, of course, olive oil. Fine meat produced by small farmers, fresh fish and seafood, dairy products which are accredited worldwide, healthy fresh vegetables served with brilliant wine, and mouth-watering fruits all serve to create a kaleidoscope of tastes!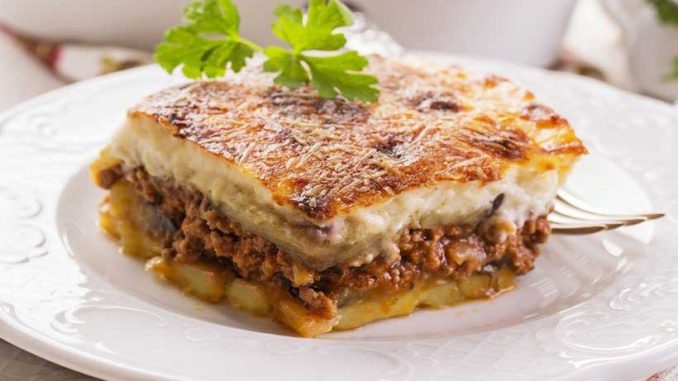 Perhaps the most widely recognized of all Greek dishes, this oven-baked casserole of layered eggplant and spiced meat filling is topped with a creamy bechamel sauce that is baked to golden perfection.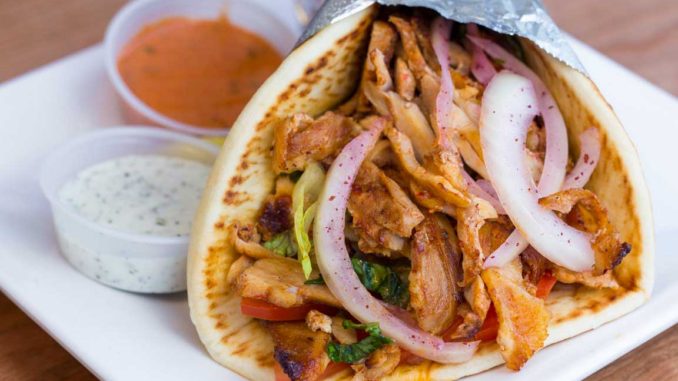 This is a traditional Greek fast food dish made of pork, chicken, or lamb roasted on a vertical spit. It is usually served in a pita bread with tomato, onion, French fries, and tzatziki sauce. Sometimes it's also known as souvlaki.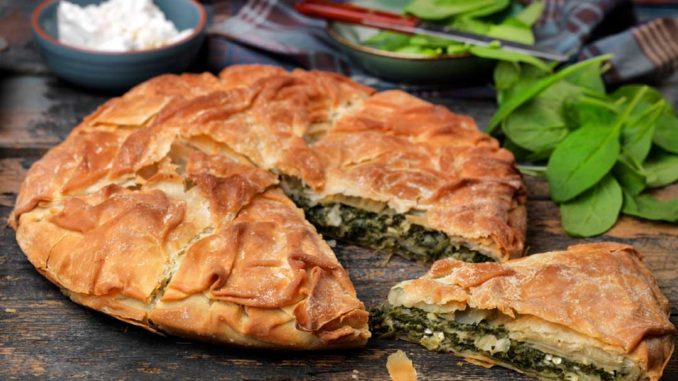 Spanakopita is served as an appetizer in Greek restaurants and homes. It is a small to large pie made from phyllo dough and Stuffed with spinach and feta cheese.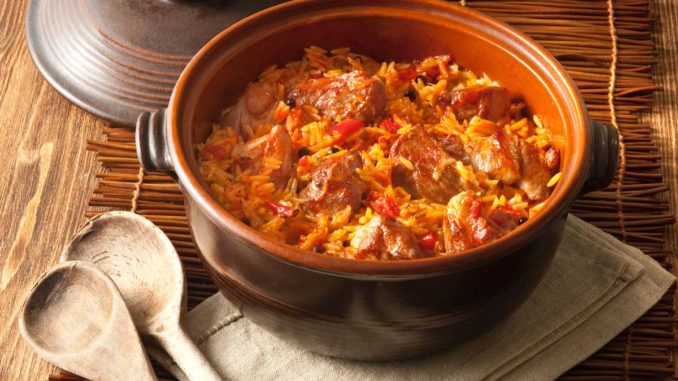 A traditional beef stew in a rich tomato sauce that's baked in a w clay oven with delicious orzo pasta and topped with a heap of grated kefalotyri cheese.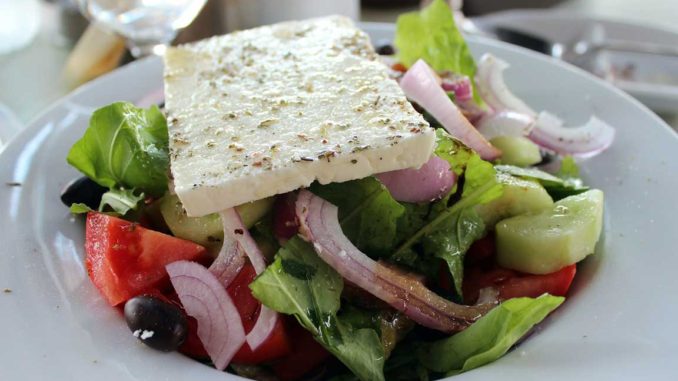 Surely among top Greek dishes, but also popular around the world, this salad includes tomato, pepper, onion and feta cheese,with olive oil and oregano.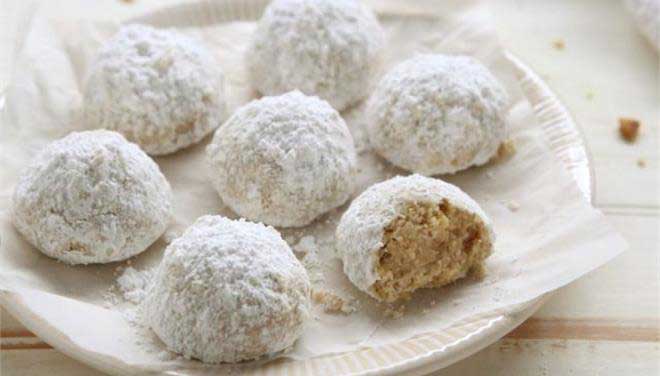 Usually made around New Year's, these buttery cookies have the spiciness of cloves and sometimes a hint of cognac, and they simply melt in your mouth.