Banana peanut cookies
Banana Peanut Cookies are beautiful and crunchy with a hint of a nutty flavor from the peanuts. I love the taste of banana and so does my family. Having some ripe bananas at home is not unusual, and when a banana loses its firmness it becomes hard to eat as a snack. So put them to good use with this beautiful recipe.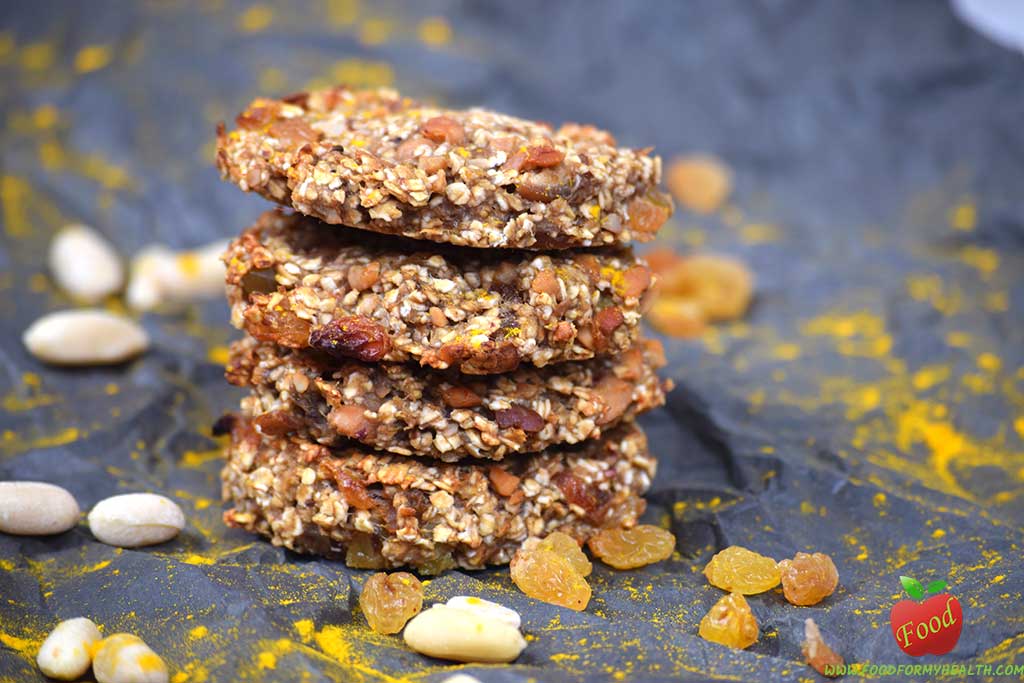 They are so easy to make and even easier to eat. You need only six ingredients to make these delicious cookies. I add peanuts because it adds up that wonderful crunchy taste that I like, but if you have peanut allergy feel free to remove the peanuts from the recipe or add some other nuts you desire most like hazelnuts or almonds. Experiment; make your own perfect combination.
Ingredients:
For 12 cookies
1 lb 2 oz (550 gr) or 4 bigger ripe bananas
11 oz (300 gr) rolled oats
.5 oz (100 gr) peanuts non-salted
2.5 oz (70 gr) dry dates
2.5 oz (70 gr) white raisins
1 teaspoon cinnamon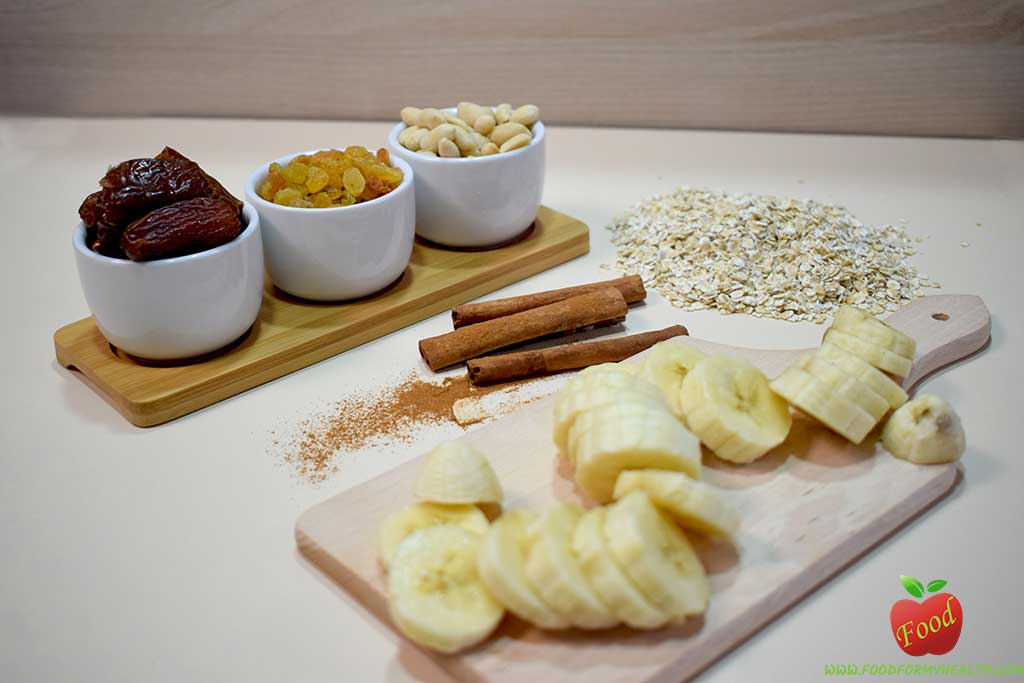 Preparation:
Peel the bananas, slice them into small chunks or pieces and put them in a bigger bowl.
Use the bottom of a spoon or fork to press down on the banana. Continue this process until the banana is well mashed.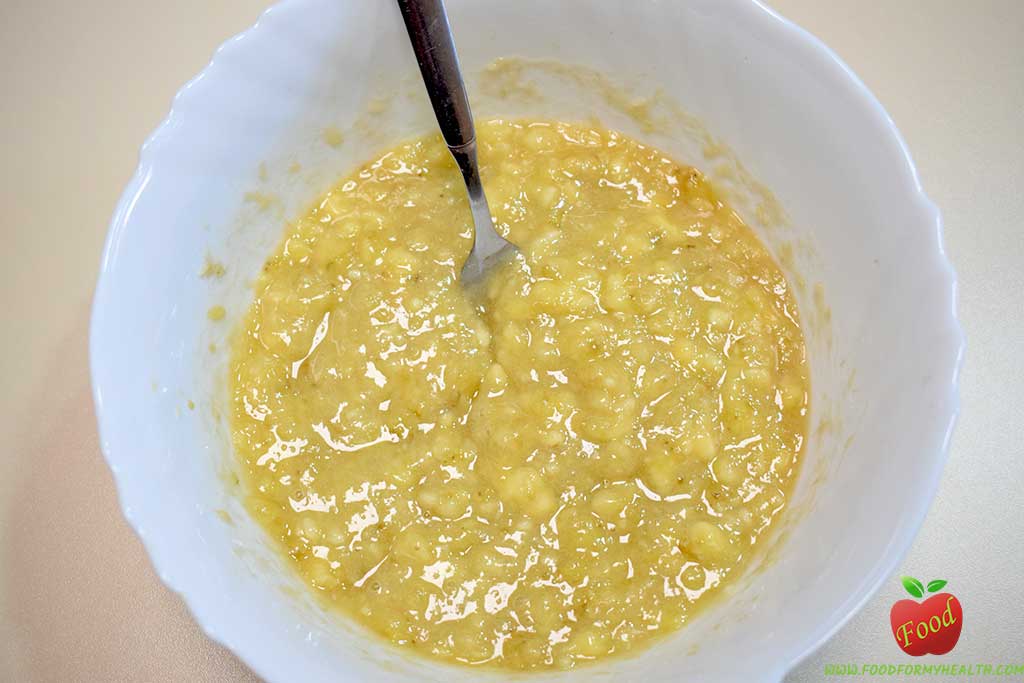 Chop the peanuts, cut the dates into smaller pieces and add into the bowl with bananas.
Add the rolled oats, the raisins and cinnamon also and mix them all together.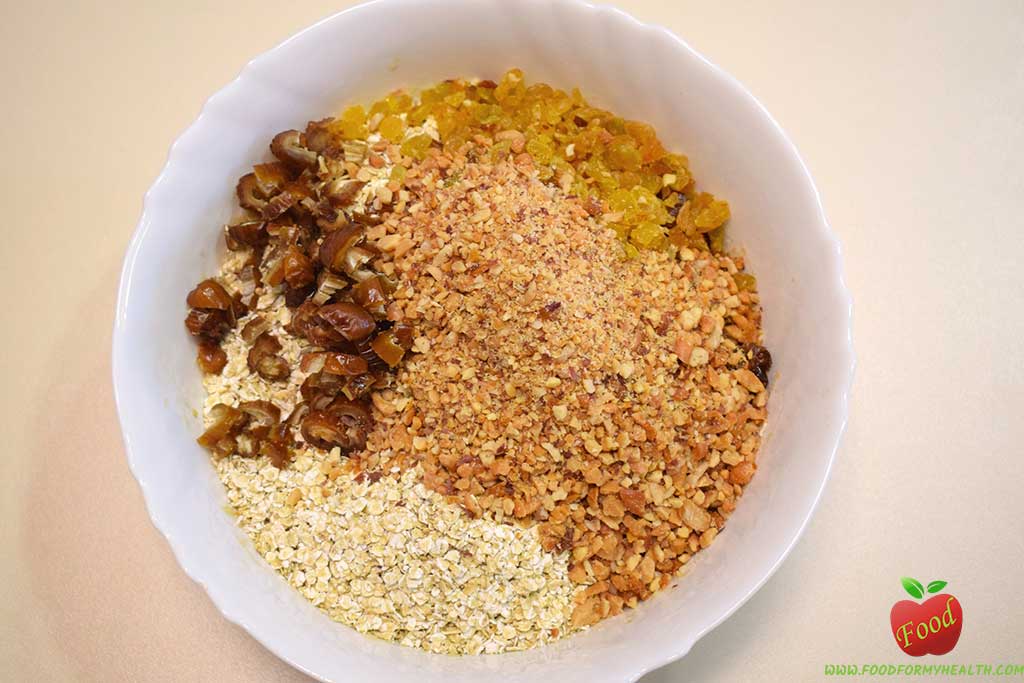 Then form the dough into small balls, put them on a lined baking sheet. The dough is sticky so use a spoon or an ice-cream scoop and press them slightly on top to form a round shape. They don`t spread while baking.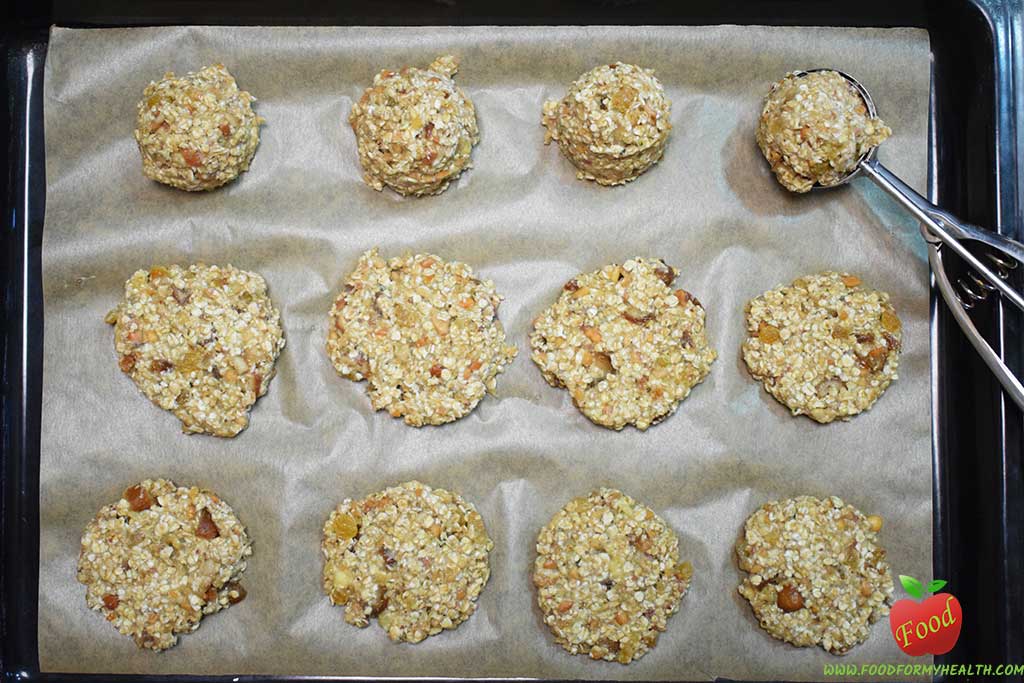 Bake for 15 min in a preheated oven at 350° F (180° C).
When the cookies are baked remove the pan from the oven and leave them to cool. The taste is even better when served the day after.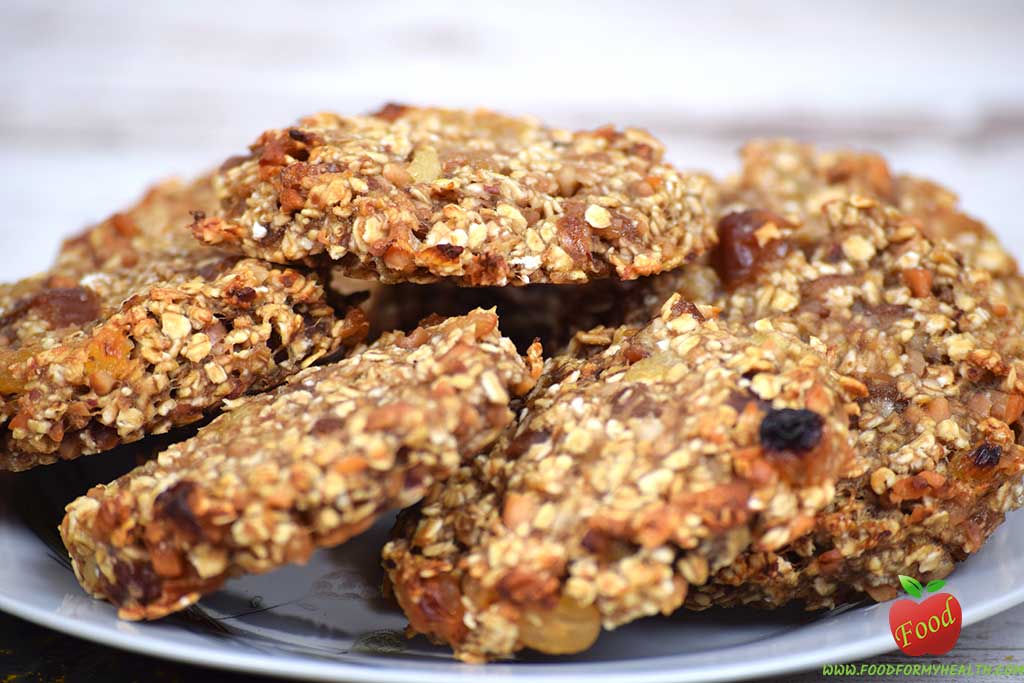 Note: Ripe bananas are very sweet so adding sugar is really not necessary. Dry dates and the raisins add also more natural sweetness to the cookies. Basically these banana peanut cookies are healthy and tasty at the same time. They can be eaten for breakfast or as a snack anyway you desire.