Chicken kebab with sesame
This recipe is delicious it tastes as good as it looks. We love chicken and the sesame seeds perfectly complement this dish. A combination of green and orange vegetable adds more taste but it makes the dish colorful too. You can add different varieties of vegetables maybe a fresh salad of your choice and make a combination you like best.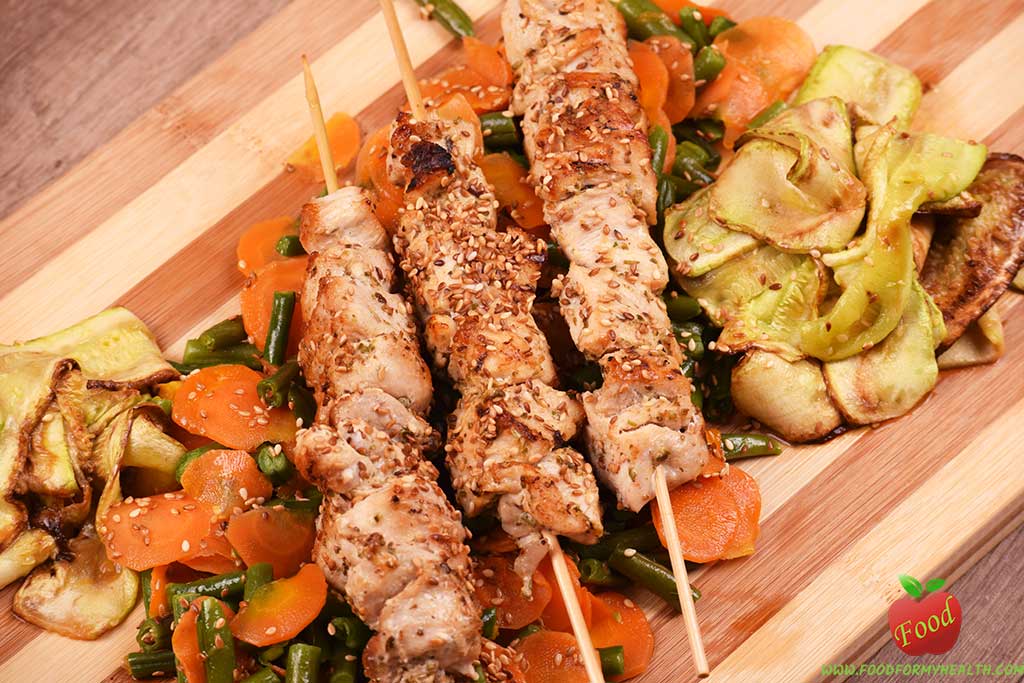 Servings for 4 persons
Ingredients for the chicken:
·   2,2 pounds (1 kg) boneless skinless chicken breasts, trimmed of any excess fat and cut into large bite-sized pieces
·   1  teaspoon  dried marjoram
·   1  teaspoon  dried rosemary
·   1 tablespoon mustard
·   olive oil
·   8 wooden skewers
·   6 tablespoons of sesame seeds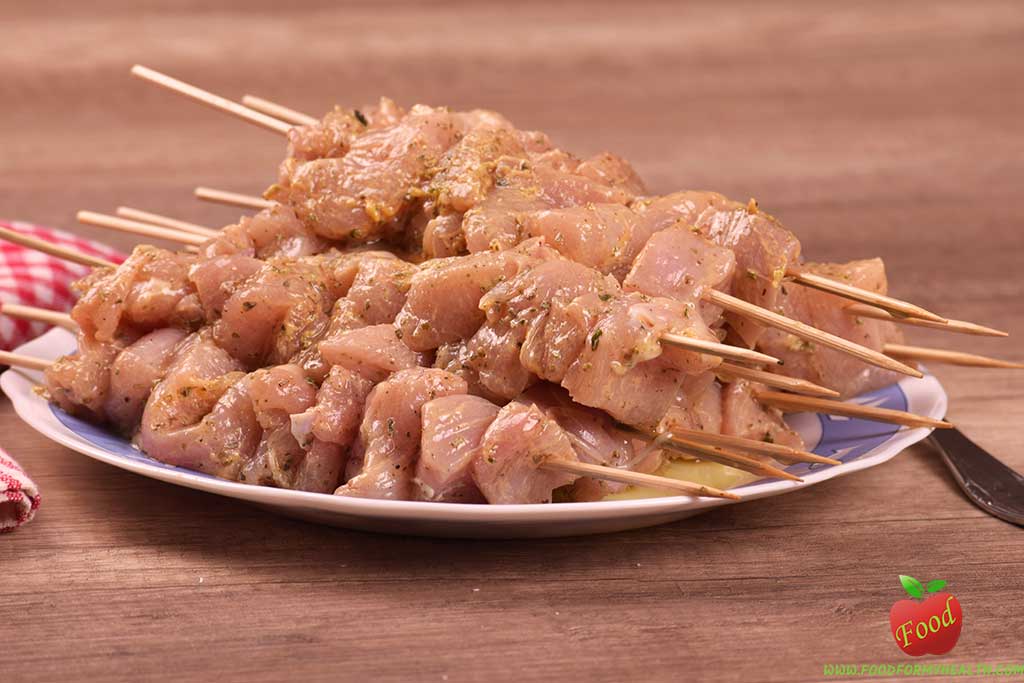 Preparation:
1.       Put all the dried spices, the mustard and 2 tablespoons of olive oil in a large bowl and mix them. Place the meat and mix with the marinade and leave in the refrigerator for at least 2 hours.
2.       Remove the chicken from the marinade and thread the chicken pieces onto the skewers.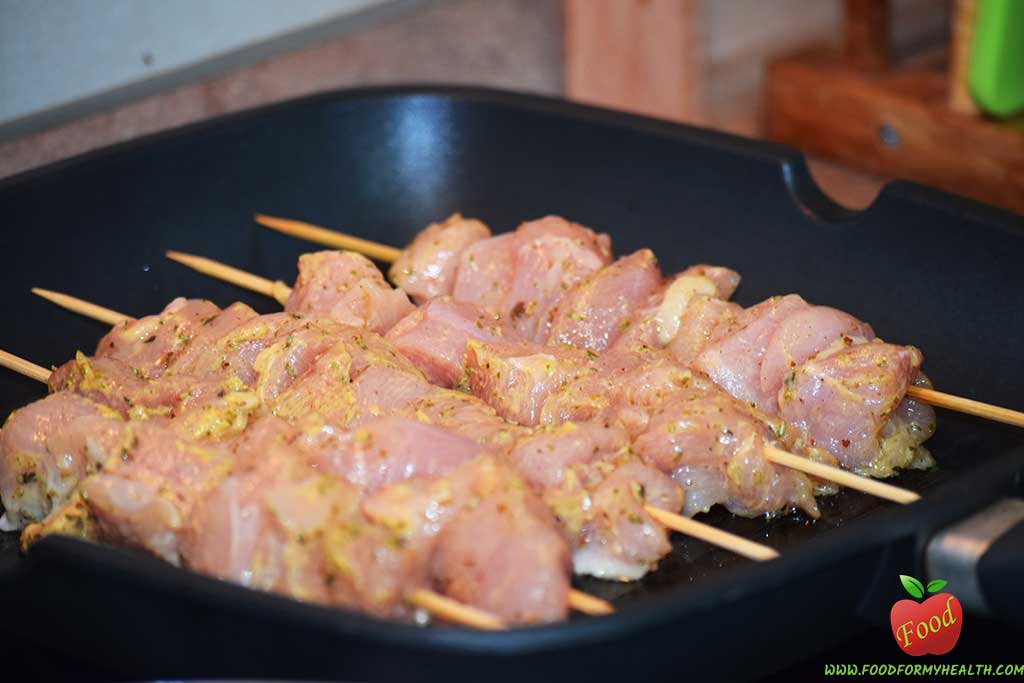 3.       Cook the chicken skewers on the preheated grill pan greased with a little olive oil, turning it frequently on all sides until nicely brown for about 10 to 15 min.
4.       When they are cooked set them aside.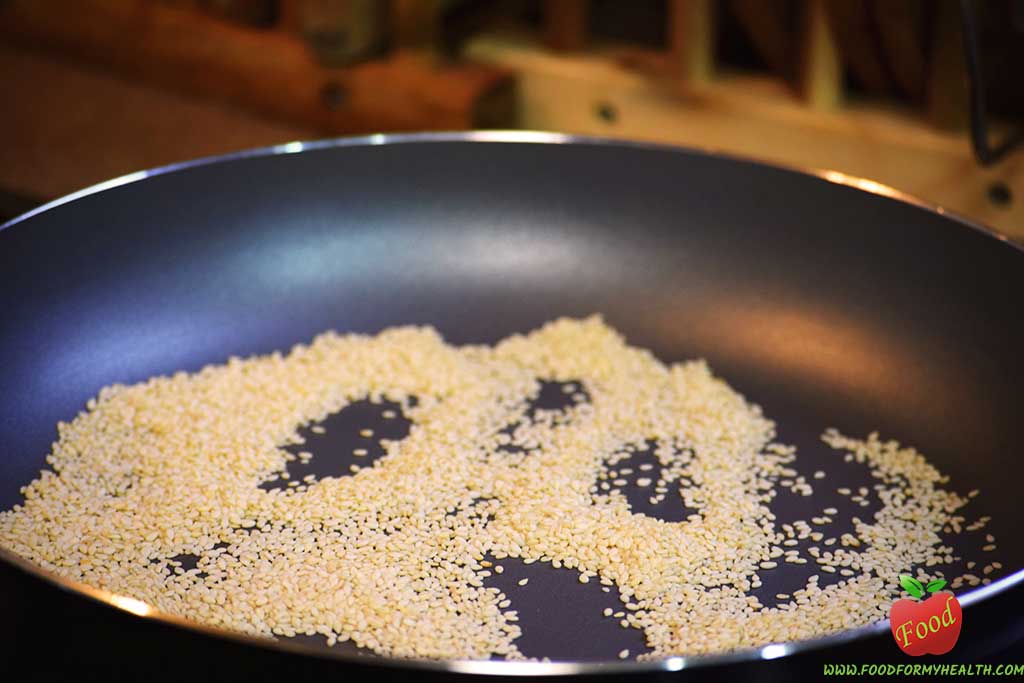 5.       Put a nonstick pan on a medium heat on the stove and put the sesame seeds (leave 1 tbsp of sesame seeds aside) and roast them until golden brown.
6.       Sprinkle the seeds over the chicken kebabs until they are warm.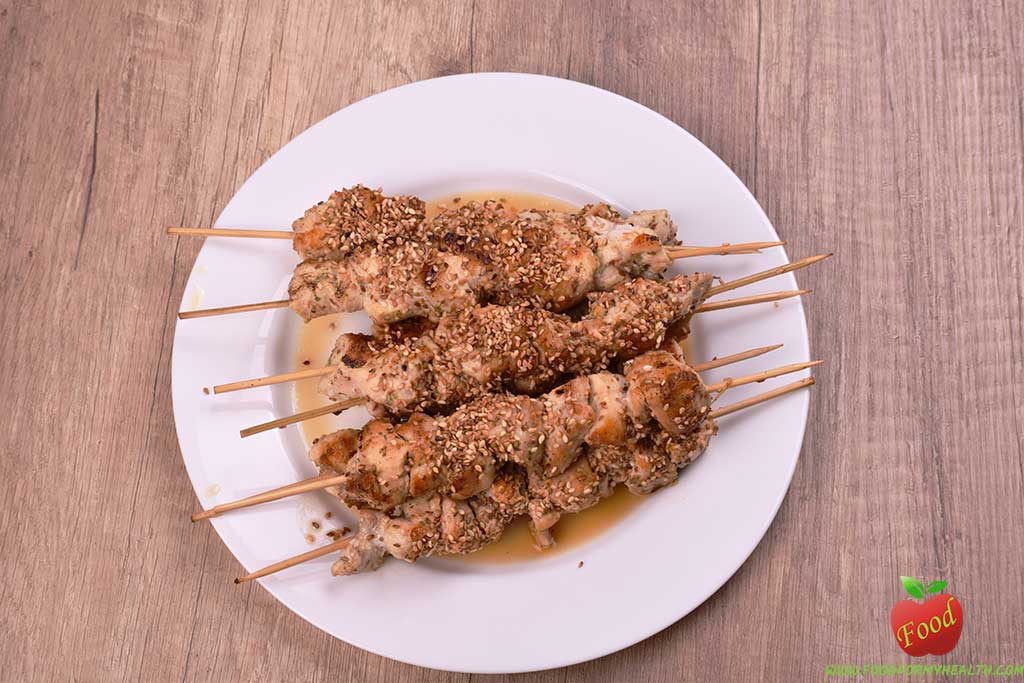 Carrots and green beans and add grilled zucchini
As a side dish to this meal I like to prepare little vegetable. I like to make a salad of boiled carrots and green beans and add grilled zucchini.
Ingredients for the side dish:
·   5,2 oz (150gr) carrots
·   6,8 oz (200gr) green beans (fresh or frozen)
·   3 small zucchinis
·   Olive oil
·   Salt and pepper
·   Lemon juice
Or you can make grilled zucchini salad with garlic and parsley.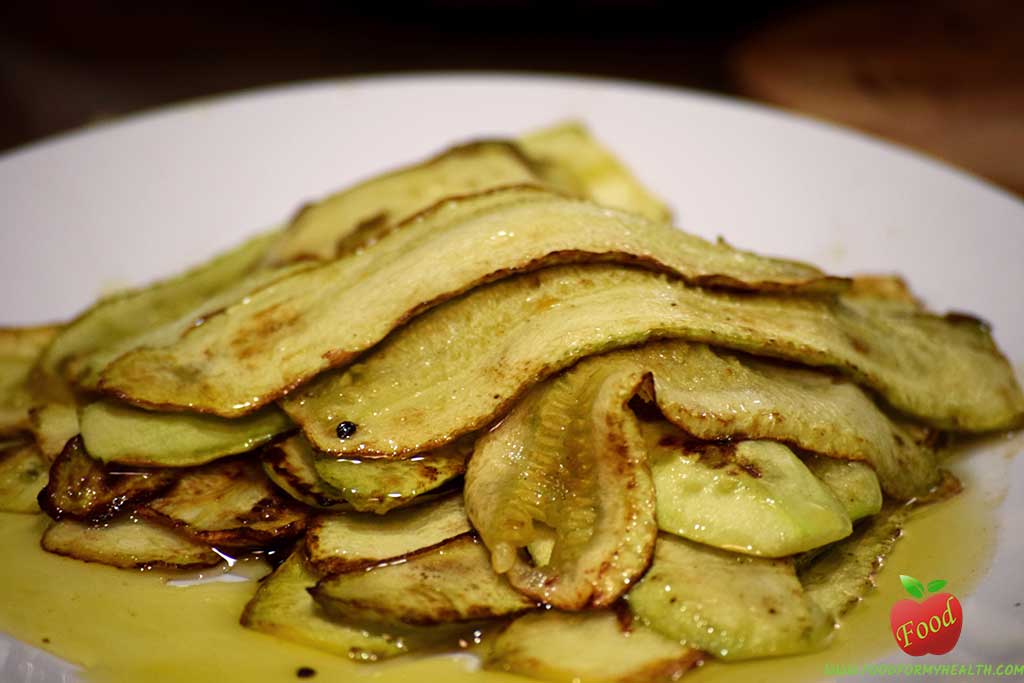 Preparation:
1.       Peel the carrots and cut thinly in circle shape, cut the green beans in pieces and put them in boiling water.
2.       Boil for 10 min until vegetables are crisp-tender. Drain the water and chill in ice water.
3.       Put in a bowl, season with salt and pepper add little lemon juice and olive oil and sprinkle with the rest of the sesame (1 tbsp).
4.       Peel the zucchinis and slice them in thin long pieces.
5.       Put nonstick pans on a medium heat on the stove add a little olive oil and fry the zucchinis.
6.       Season with salt and pepper.
7.       Serve the vegetables and put the chicken shish kebab on top of the vegetables.