Buckwheat bread – nutritious values and recipes
Buckwheat is a plant similar to the rice grain and method of use, but much richer in protein and nutrients than other conventional crops. Unlike wheat flour, buckwheat contains no gluten and is suitable for people with celiac disease. Moreover, it is rich in fiber which helps the indigestion, contains protein and all nine essential amino acids, rich in calcium, iron, vitamins B and E, magnesium, manganese and zinc.
Buckwheat helps regulate blood sugar levels, improves blood circulation, reduces blood pressure and cholesterol, and given the fact that has very low caloric value is great for people who are trying to maintain or lose weight.
A few reasons to include buckwheat in your menu:
rich in dietary fiber
contains eight essential amino acids
rich in minerals – contains phosphorus, magnesium, iron, zinc, copper and manganese
is rich in flavonoids
lowers blood sugar, good for diabetics
reduces cholesterol and high blood pressure
does not contain gluten, therefore it is suitable for allergic people
maintains cardiovascular health
reduces the risk of cancer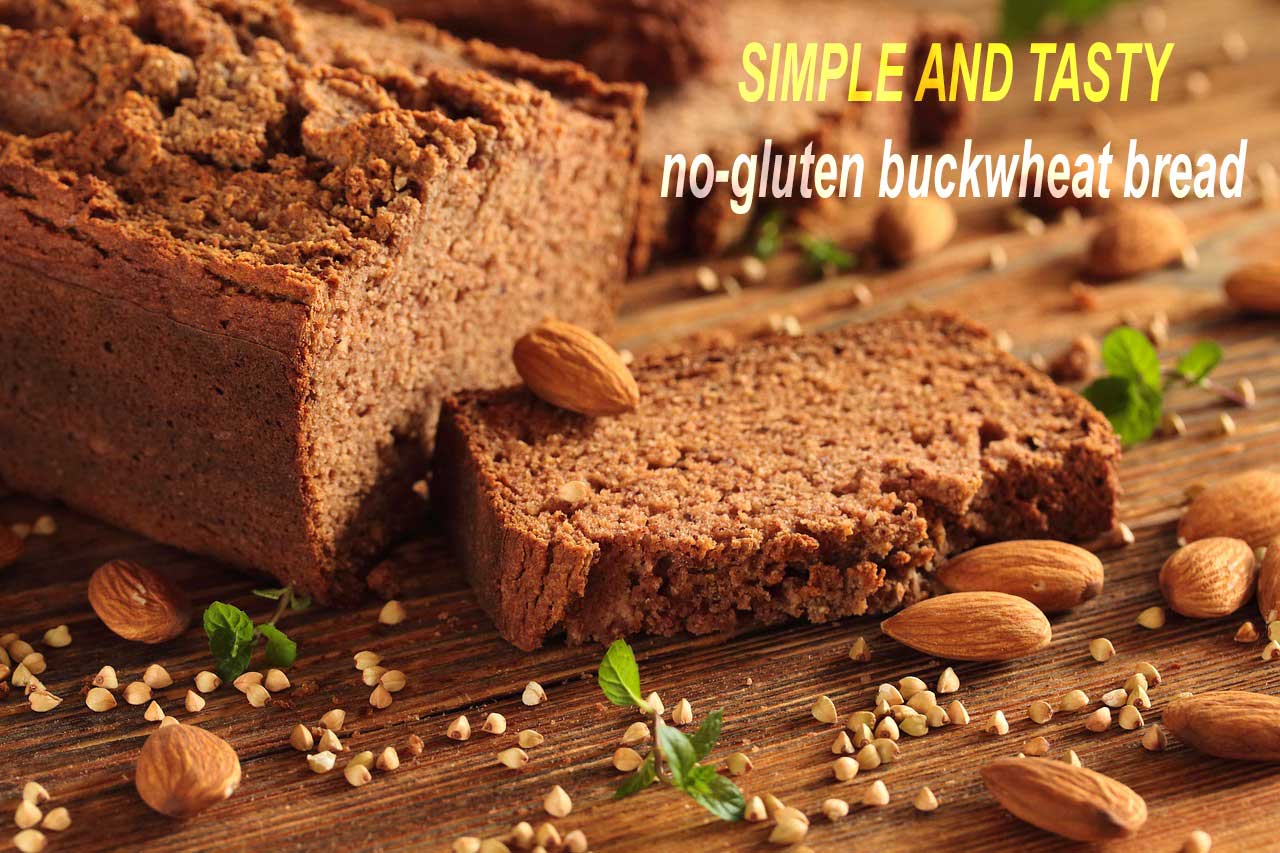 Buckwheat flour is used in the preparation of a variety of pastries, cakes, pancakes, pies, but the most famous is buckwheat bread. 100 grams (3.5 oz)   buckwheat flour contains about 343 calories and provides the body 26% of the daily requirement for dietary fiber. In order to have complete control over the food you consume, try one of these recipes.
Simple tasty buckwheat bread
Ingredients:
500 grams (1.1 lbs) buckwheat flour
400 ml (13.5 fl oz) of water
1 package dry yeast
1 tablespoon salt
3 tablespoons of olive oil
Preparation:
In a larger bowl, mix the flour, yeast and salt, and finally add and stir in olive oil. Gradually add water and knead the dough until smooth. Pour the mixture into a greased baking dish, cover with plastic foil and let the dough to rise for an hour.
Preheat oven to 250 degrees (480º F) and bake the bread for 10 minutes. Then reduce to 200 degrees (400º F) and bake for another 30 minutes, until the bread starts separating from the wall of the baking pan.
Note: buckwheat has a strong, slightly earthy flavor and it is not similar to wheat bread. If you do not like it, you can sweeten it by adding a tablespoon of sugar to the mixture, and if you want a healthier option, add raisins or honey. For a special flavor and nutrients add chia seeds.
Unleavened bread made of buckwheat
Ingredients:
300 grams (10.5 oz) buckwheat flour
300 grams (10.5 oz) whole wheat flour
100 grams (3.5 oz) rye flour
800 ml(27 fl oz) of water
1 packet of baking powder
1 teaspoon baking soda
2 tablespoon olive oil
1 teaspoon salt
1 teaspoon sugar
Preparation:
Mix the flours in a bowl. Then add baking powder, baking soda, salt and sugars, and at the end of the olive oil. Add water gradually, if not necessary, do not have to pour all. It is important that the mixture is thick and uniform.
Leave the dough to stand overnight. In the morning, move the dough in greased baking pan and bake 45 minutes at (200º C  or 400º F) degrees.