Spicy roasted potatoes with vegetables
Spicy roasted potato with vegetables that are crunchy on the outside and soft and moist on the inside covered with spices and a scent of garlic. With combination of the vegetables this meal is healthy, beautiful and delicious. It can be served as a main dish but it can be prepared as a side dish to various other dishes.
This is much simpler and faster way to prepare the potatoes. Feel free to use fresh herbs if you are not a fan to dry herbs, add more paprika if you like it more hotness and at the end the result is always yummy and wonderful.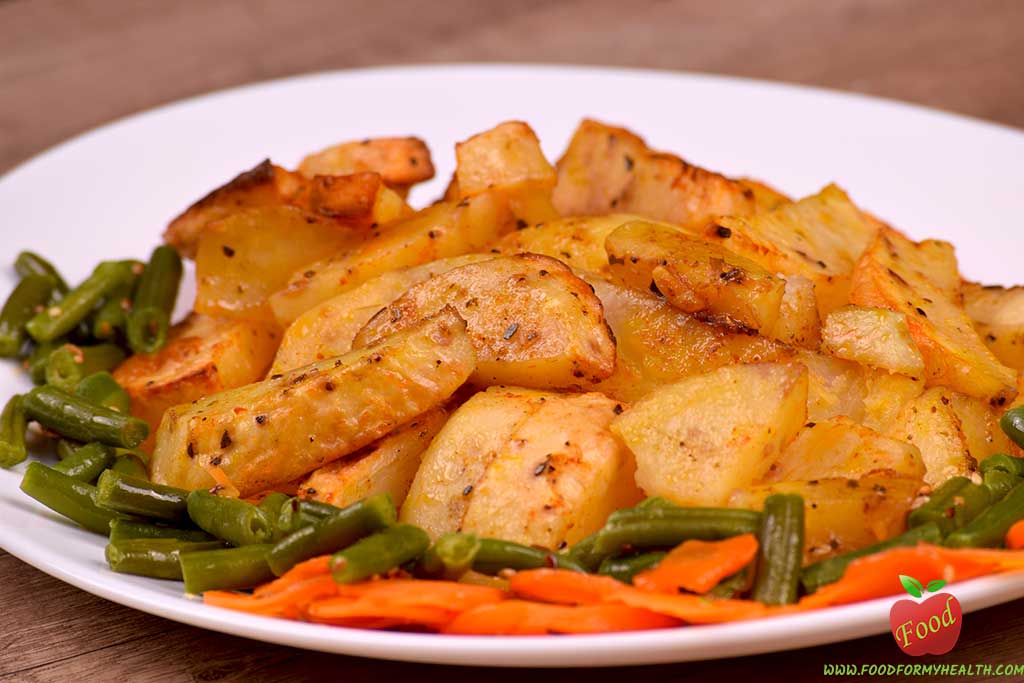 Servings for 4 persons
Ingredients for the potatoes:
3 pounds (600 kg) potatoes
3 cloves garlic
1 teaspoon dried oregano
1 teaspoon dried thyme
1 teaspoon paprika
1 teaspoon  turmeric
2 oz (55 gr.) olive oil
Salt and pepper
Preparation:
Clean the potatoes and slice the potato into even wedges. Put the potatoes on a foil-lined large rimmed baking sheet.
Season potatoes with salt and pepper.
Mix the olive oil with the spices Pour over the potatoes the mixture and mix them evenly with hands.
Preheat the oven to 450 degrees F (220 degrees C).
Cover the potatoes with a foil and bake for 30 minutes in the preheated oven, until potatoes are fork tender.
Then remove the top foil and bake for another 10-15 min until slightly crispy.
Remove from the oven and serve them with vegetables while hot.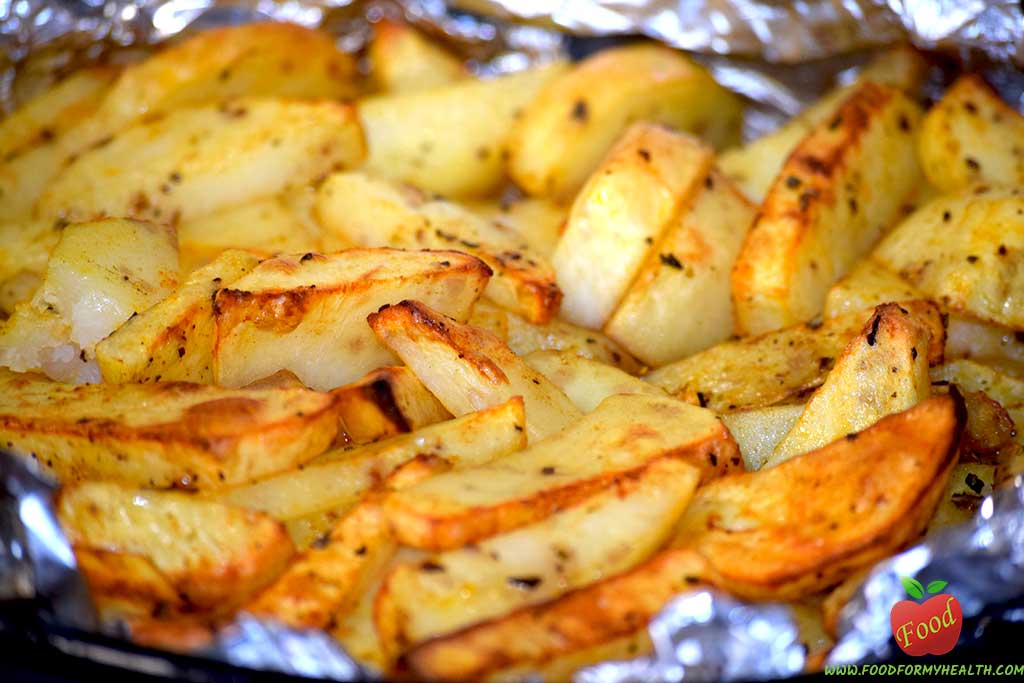 Ingredients for the vegetables:
5,2 oz (150gr) carrots
6,8 oz (200gr) green beans (frozen and thawed)
Olive oil
Salt and pepper


Preparation:
Peel the carrots and cut thinly in circle shape.
Put nonstick pans on a medium heat on the stove add a little olive oil and fry the vegetables for about 10-15 min. They should be crispy, not fully cooked and tender.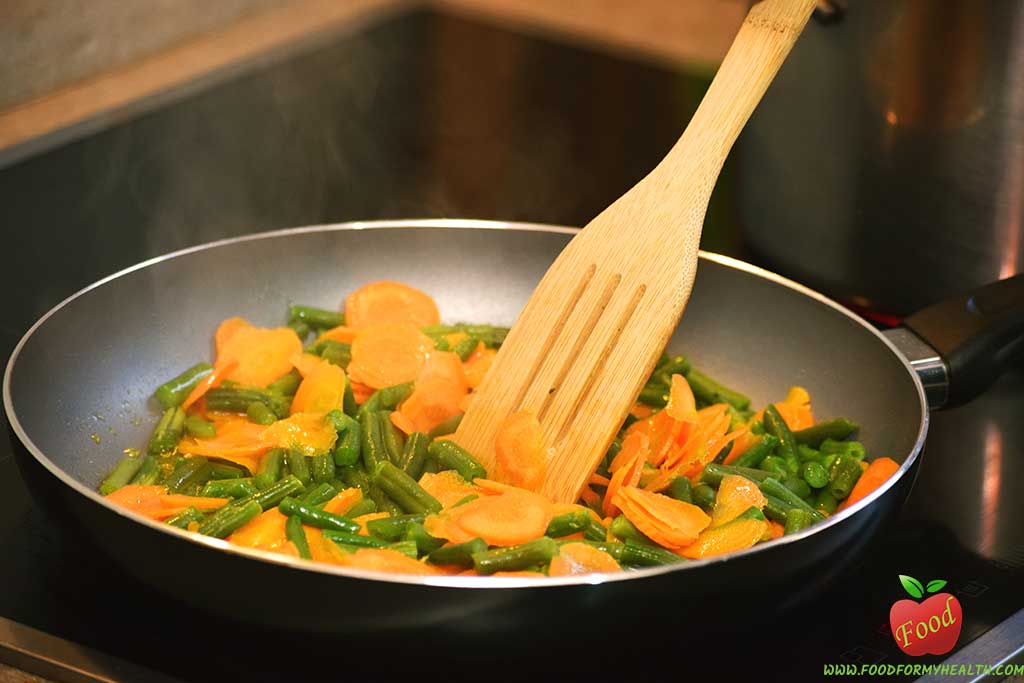 Season with salt and pepper.
Serve the vegetables with the potatoes.