GRILLED VEGGIE SANDWICH
This grilled veggie sandwich recipe is quick and easy and it only takes 15 minutes to prepare.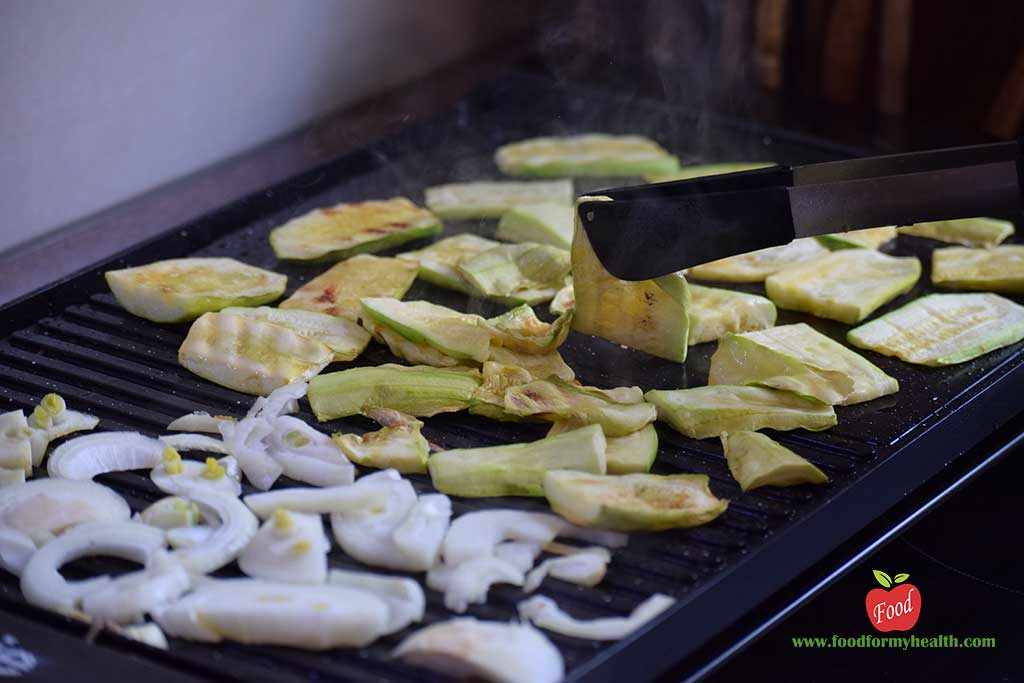 Ingredients:
1/4 tablespoon veggie mayonnaise
3 garlic cloves, minced
1 tablespoon lemon juice
1/8 tablespoon olive oil
1 C red bell peppers, sliced
1 zucchini, sliced
1 sweet onion, sliced
1 carrot, sliced
1 loaf Italian bread, sliced horizontally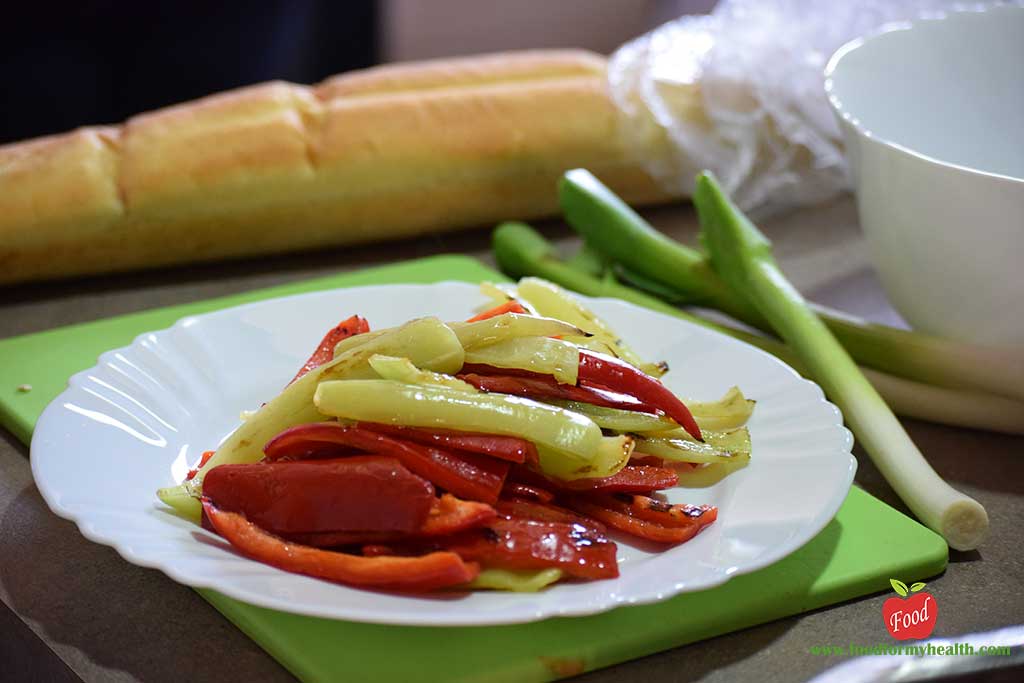 Preparation:
Mix the veggie mayonnaise, garlic and lemon juice together in a mixing bowl. Cover and refrigerate until ready to use.
Brush the grate of the grill with olive oil. Heat grill to high. Brush the vegetables with olive oil on both sides.
Place the zucchini in the middle of the grill. Place the peppers and carrots around the zucchini. Put the onions to the outside. Grill for 4 minutes.
Flip and continue grilling 4 more minutes or until as tender as you like.
Open the bread pieces. Spread each piece of bread with the mayonnaise mixture. Place the bread on the grill mayonnaise side up. Close the lid and grill for 2 minutes.
Place the grilled vegetables on one piece of bread and top with another piece of bread.
Related: Delicious Tomato Bruschetta Breakfast Recipe
Save
Save