Chocolate vegan bars
These chocolate vegan bars are so soft, chewy and wonderfully sweet. They are easy to make, perfectly textured with intensely delicious cocoa-chocolate aroma. It is not overly sweet and the crunch of the hazelnuts and the sourness of the cranberries break up the richness making it extremely indulgent. The ad of the salt and cinnamon really compliments the flavor of the chocolate beautifully. This is really wonderful treat, rich and delicious.
They are very easy to make, it will only take an hour of your time. The other thing that is beautiful about these cookies that even though there are a number of ingredients used, still they are simple and easy to buy in every store.
Ingredients:
For 20 bars
6 oz (175gr) white raisins
5 oz (100gr) oat meal
7 oz (50gr) sunflower seeds peeled
7 oz (50gr) hazelnuts chopped
7 oz (50gr) dry cranberries
1 oz (30gr) flaxseed
1 oz (30gr) cocoa powder
7 oz (30gr) soften coconut oil
3 tablespoons unrefined cane sugar
Pinch of salt
1 teaspoon cinnamon
1 orange zest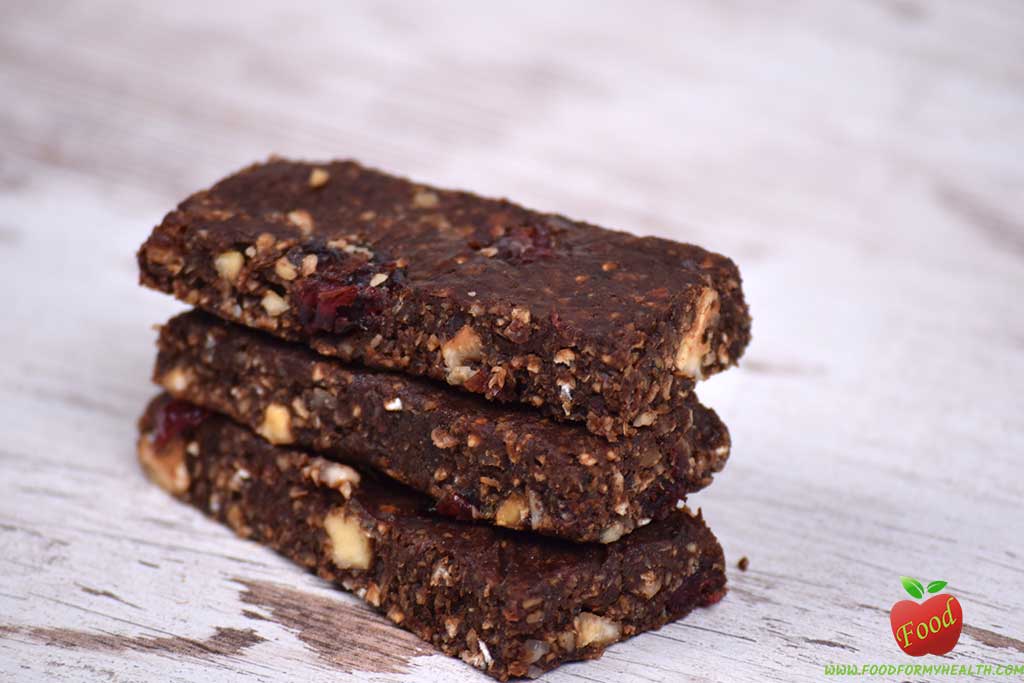 Preparation:
Pour over the white raisins hot water and leave aside for 2 hours for the raisins to become softer.
On a non-stick pan toast the sunflower seeds.
Chop the hazelnuts on bigger chunks.
Put in a blender soften raisins, oatmeal, flaxseed, sunflower seeds, cocoa powder, salt, cinnamon, orange zest, soften coconut oil and sugar.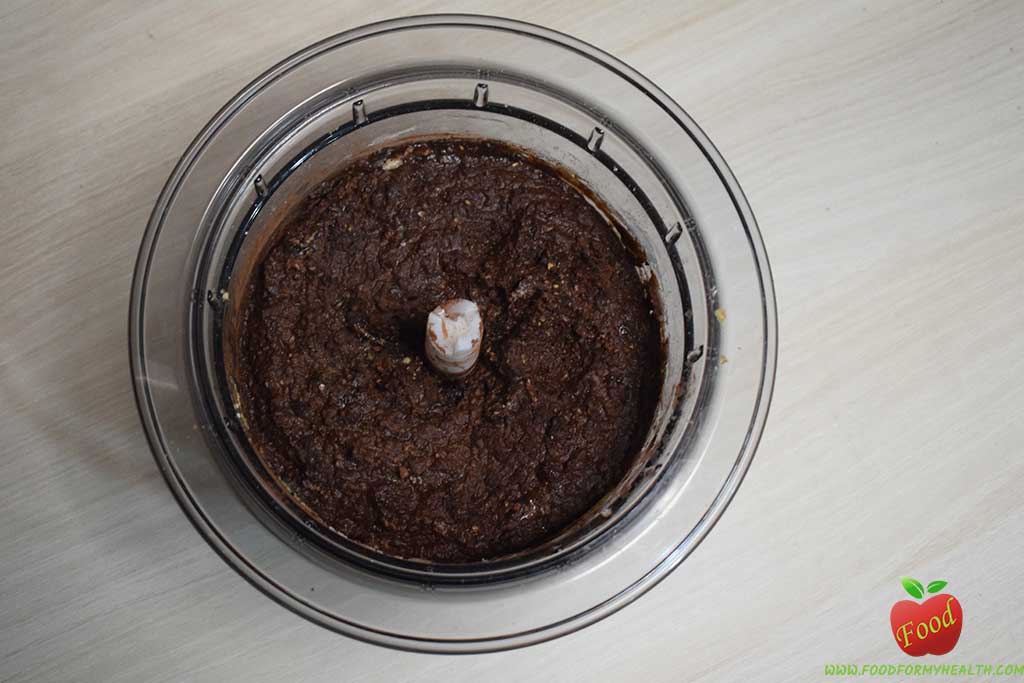 Blend until it becomes sticky dough. If needed add one or two teaspoons of water.
And finally add the chopped hazelnuts and cranberries and mix in with hands.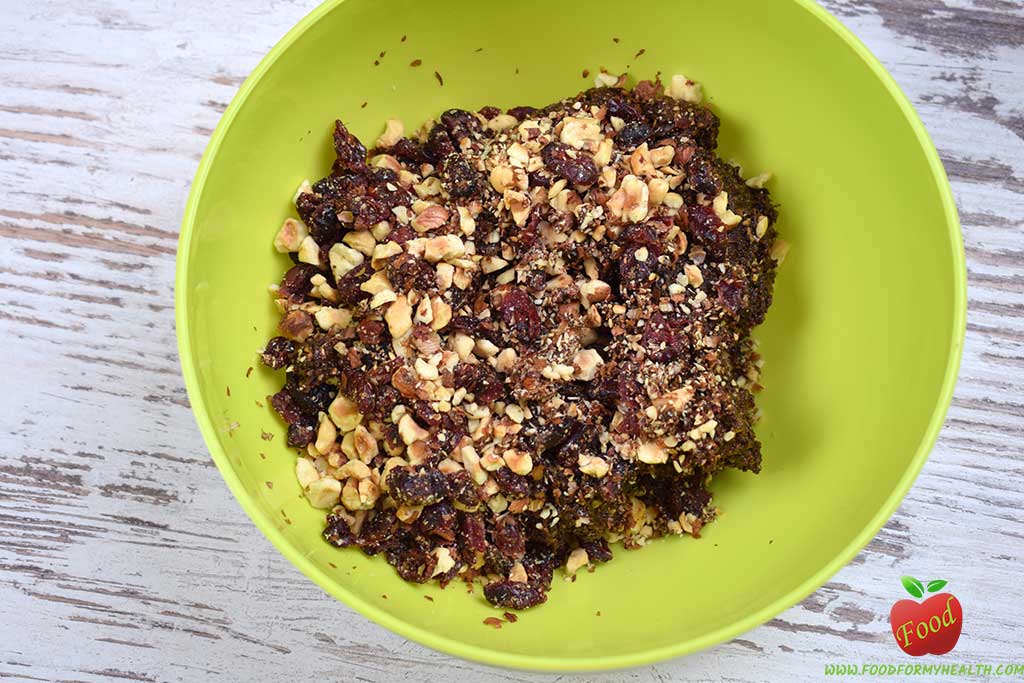 Spread the dough on a transparent foil to be about 0.4-0.6 in (1 to 1,5 cm) thin in a square shape. Wrap in all in a transparent foil for 2 to 3 hours and cut in bars after and serve.
Pin Us On Pinterest