Chilean Cuisine – Long Coast Of Ingredients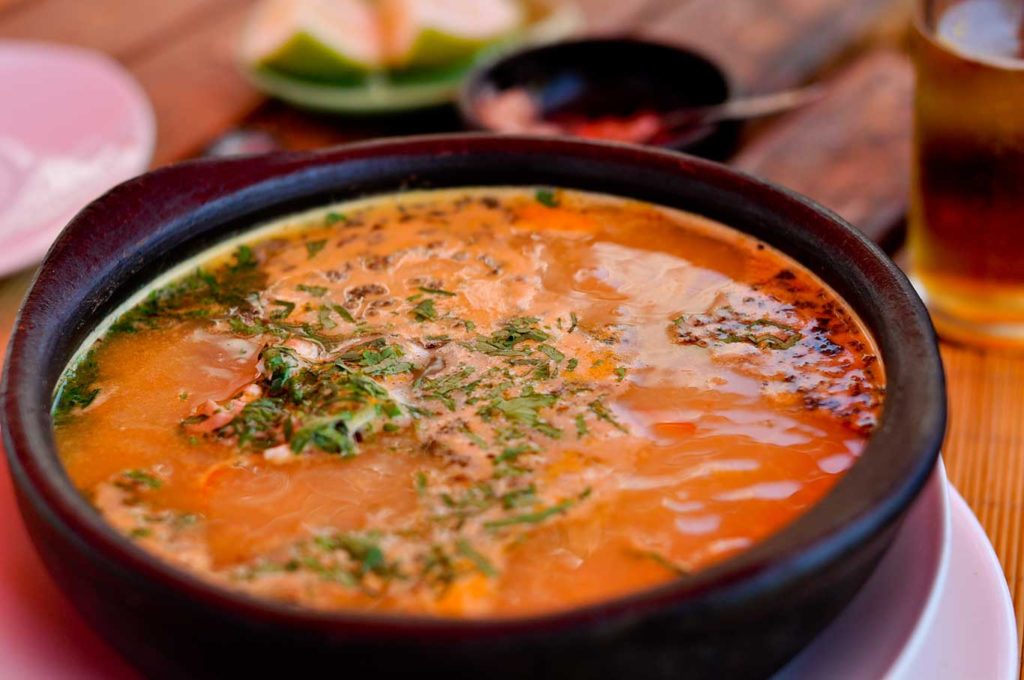 Caldillo de Congrio
A soup which was immortalized by Pablo Neruda in a poem. This dish is a hearty soup made of conger, a type of eel, potato, carrots, cilantro, onion and garlic served with marinated boiled or fried conger. It is served steaming hot in a clay dish, accompanied by mussels, clams, and a good white wine.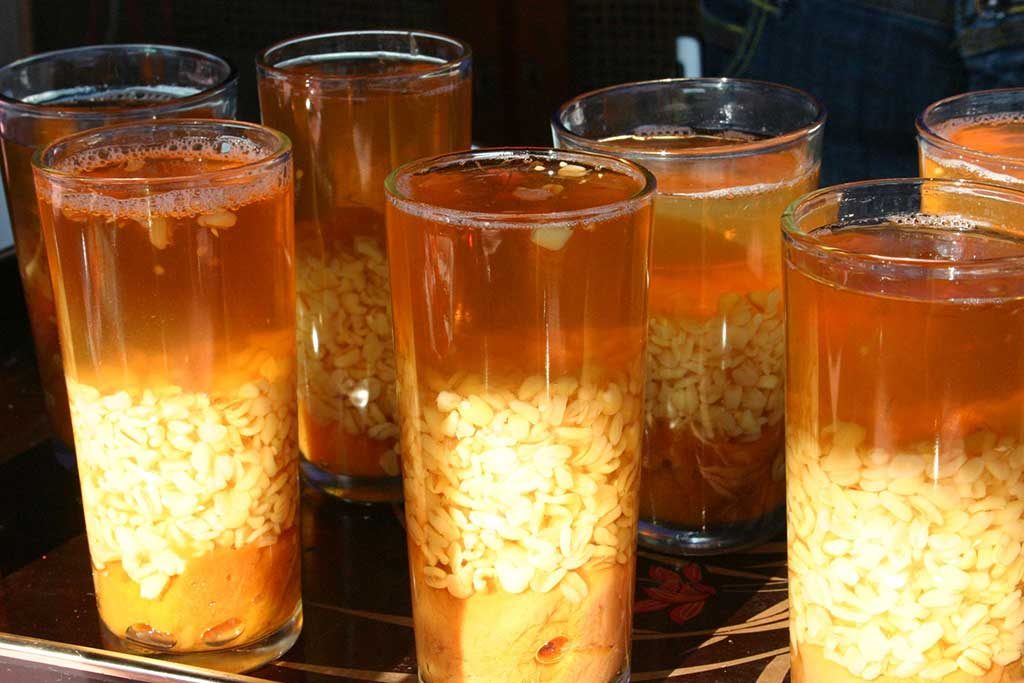 – Mote con huesillos –
Good against hunger, thirst, and heat; this beverage is made with rehydrated dried peaches, wheat, water and solid dark-brown sugar called chancaca. It also has a long tradition of preparation, which has made it a true Chilean recipe.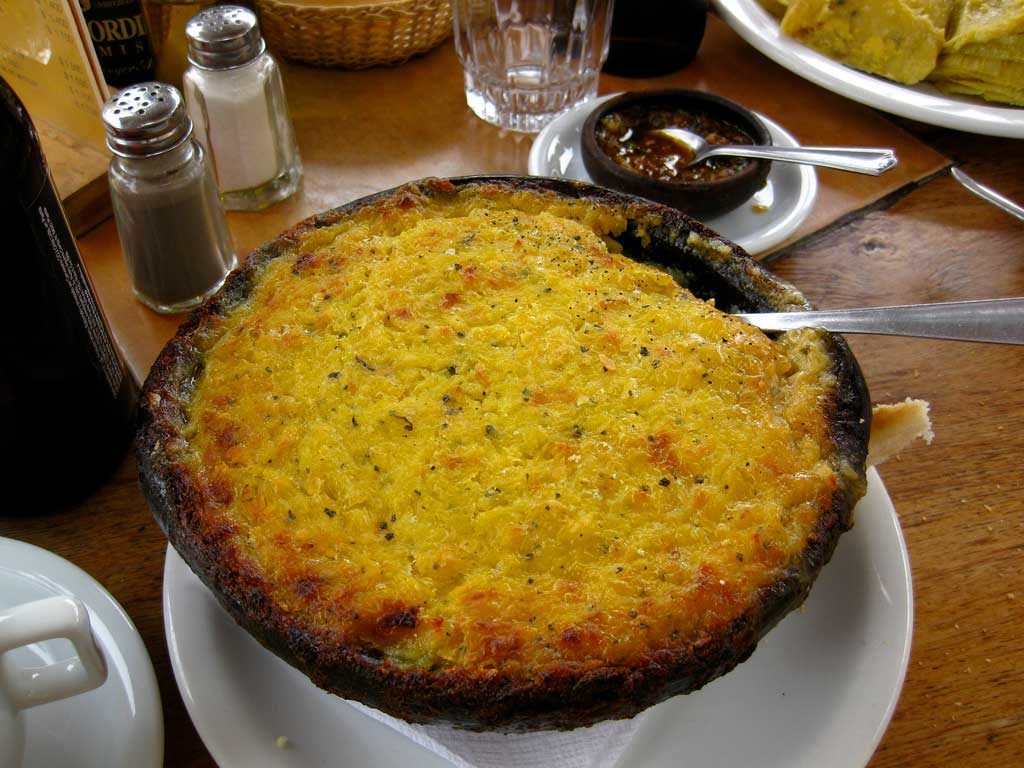 Pastel de Choclo
This dish is made of ground corn or choclo mixed with ground beef, chicken, onions, black olives, pieces of hard boiled eggs and spices and covered with corn dough that crusts when baked. It is traditionally baked in an earthenware bowl called paila.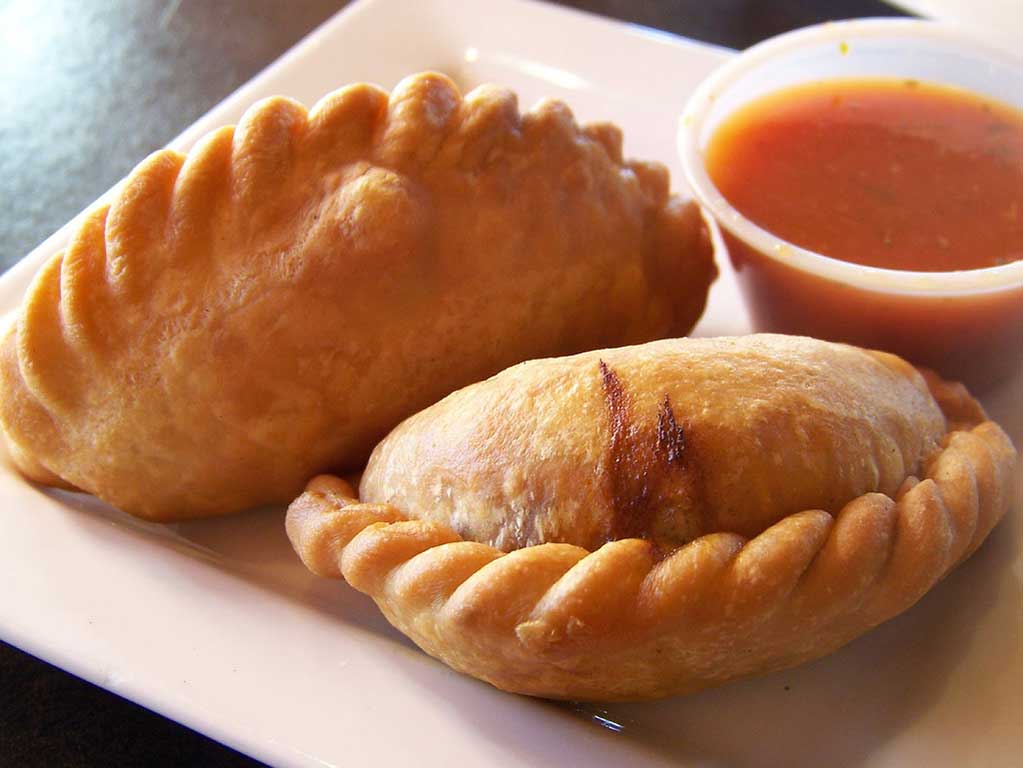 Empanada
Empanada is a stuffed pastry in the form of a half moon or sometimes in a square shape. It can be baked or fried and stuffed with a variety of fillings, including seafood, cheese, and pino, which is a mixture of ground beef, onions, raisins, black olives and hard boiled eggs.
Chilean cuisine varies depending on the part of the country, because of its ecological and climatic diversity there is a great variety of products available in different regions. All the different regional cuisines are a combination of traditional native Chilean dishes and ingredients, European and in a lesser extent Middle Eastern influences, creating the Chilean Creole cuisine.
Furthermore, it is undeniable that the flavorful dishes of the Patagonia region are also worth a mention. With speciality dishes such as Cordero al Palo (Spit Roast Lamb) and Chupe de Centolla (Patagonian King Crab Pie) attracting audiences from all over the world, it is no surprise that, alongside witnessing the breathtaking mountains, lakes, fjords, and glaciers, and deserts, a large part of the patagonia tours experience involves sampling the Chilean cuisine.
Three distinct cuisines can be distinguished; the cuisine of the North, Central and South.
Because of Chile's long coast seafood is the main ingredient of its many dishes, mostly in the centre and the south of the country. Local crops are the staple of each regional cuisine which have been prepared for thousands of years by native Indians before the Spanish arrived.
Since the time of the Spanish conquest Chile has been producing grapes in its soil rich central region. The wine making tradition that Chile started after its conquest gave origin to other alcoholic drinks such aschicha, pisco and aguardiente.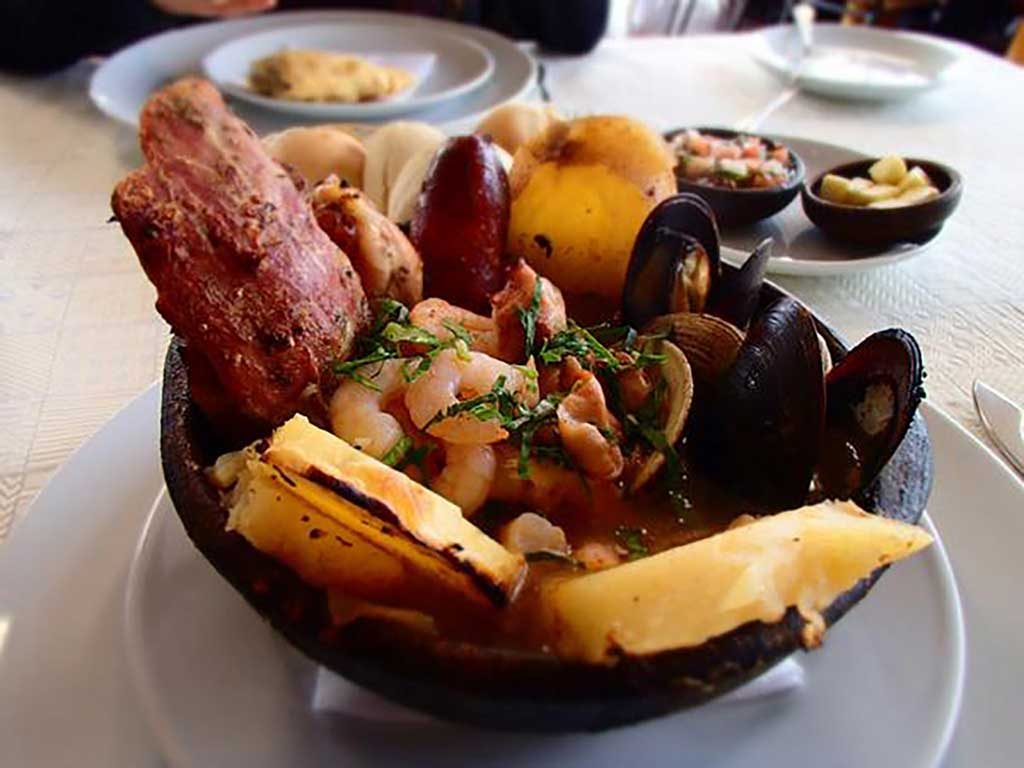 Curanto
This just might be one of the oldest dishes in the world. It consists of shellfish, fish, cuts of beef, chorizo, potatoes, vegetables and cha-paleles, a kind of dumpling made from boiled potatoes and flour. Traditionally, it is made in an underground stone-covered oven.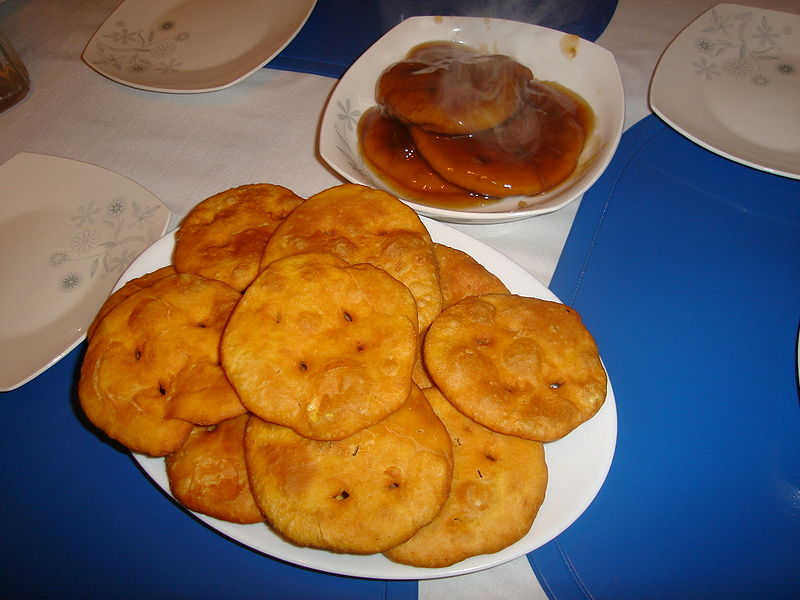 Sopaipillas
It was brought by the Spanish conquistadors but today is popular all over the country, available on almost every street corner. It represents deep fried disks of pumpkin dough, and can be served with mustard and pebre (a mixture of condiments) or a mixture of dark brown sugar, clove and orange peel.