Vietnamese cuisine noodles and shrimp
Vietnamese cuisine is one of the most varied and seductive on the planet. A delicious mix of the food of its colonial visitors and age-old native flavors and techniques. Many forces of climate, trade, history and immigration have influenced Vietnamese cuisine.
The key ingredients used in Vietnamese cooking (along them fish sauce, sugar and rice) are very similar to its closest neighbors, Thailand and Cambodia. However, Vietnamese cooking has a distinct style all of its own. It tends to be less spicy, lighter, fragrant and fresh. Meals are leisurely affairs, with many shared dishes served all at once. A typical meal may include a soup, rice, grilled or steamed meats, a vegetable dish, fresh fruit and salad, all placed on the table at once.
Fresh herbs are another essential part of Vietnamese cooking, and are chopped or simply torn and typically added to food after cooking to add a rich fragrant flavor. The most widely used herbs include cilantro, mint and basil.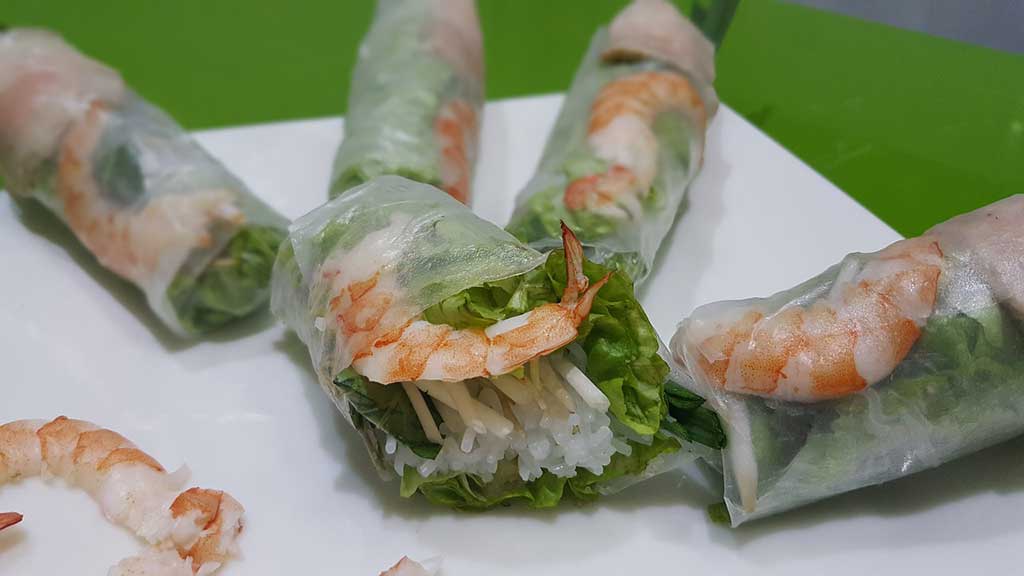 Goi Cuon
The famous Vietnamese "spring rolls": shrimp or pork (sometimes both) with herbs, rolled up in rice paper and served cold with a peanut dipping sauce.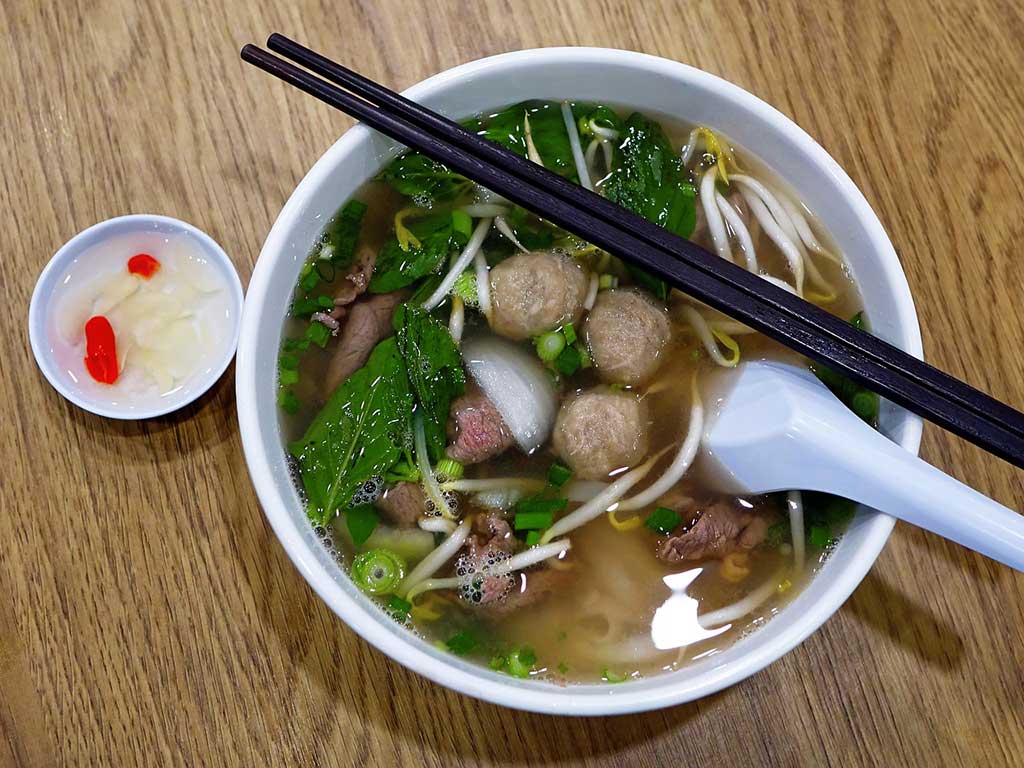 Pho
Pho is a Vietnamese noodle soup, usually served with beef or chicken. The soup includes noodles made from rice and is often served with Vietnamese basil, mint leaves, лime, and bean sprouts.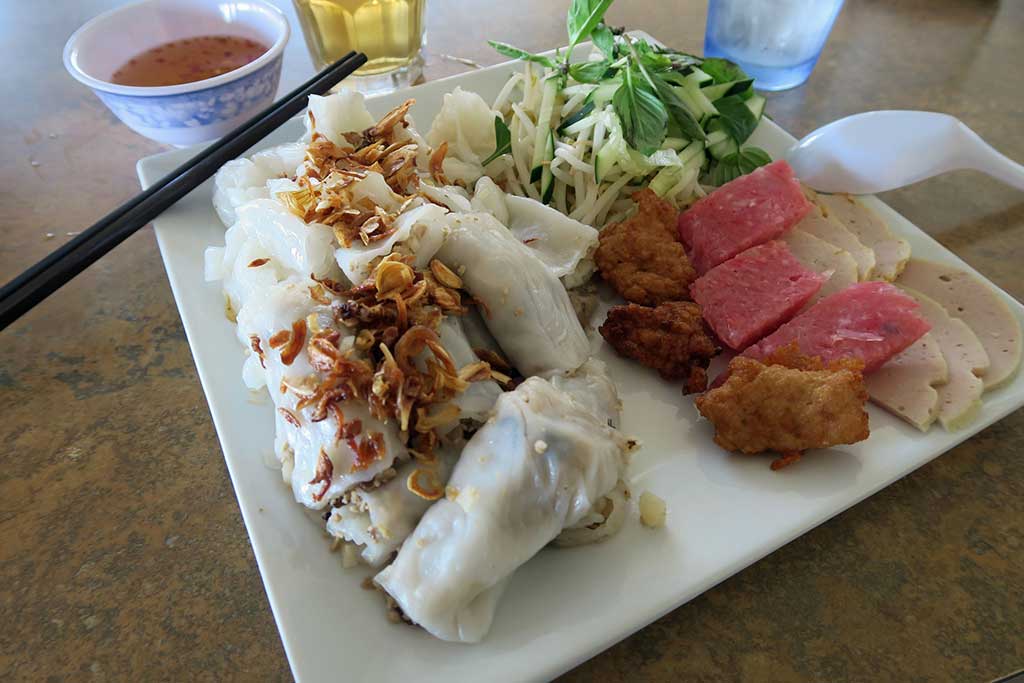 Banh Cuon
Soft, delicately thin sheets of steamed rice cakes are served with crispy fried shallots, chopped cucumber, shredded romaine lettuce, bean sprouts, slices of pork sausage, chopped shrimp, scallions, and ground beef – all drizzled with fish sauce.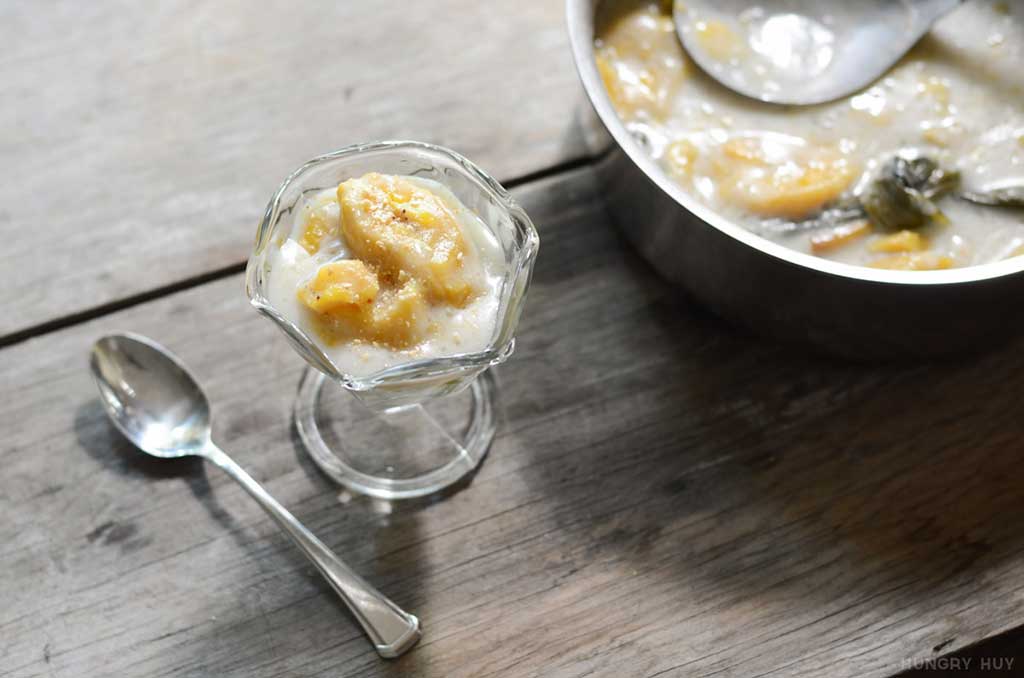 Che Chuoi
Che Chuoi is a traditional Vietnamese dessert of warm bananas and tapioca pearls in coconut milk, and it can be eaten hot, at room temperature, or chilled. The cooler it gets, the thicker it becomes.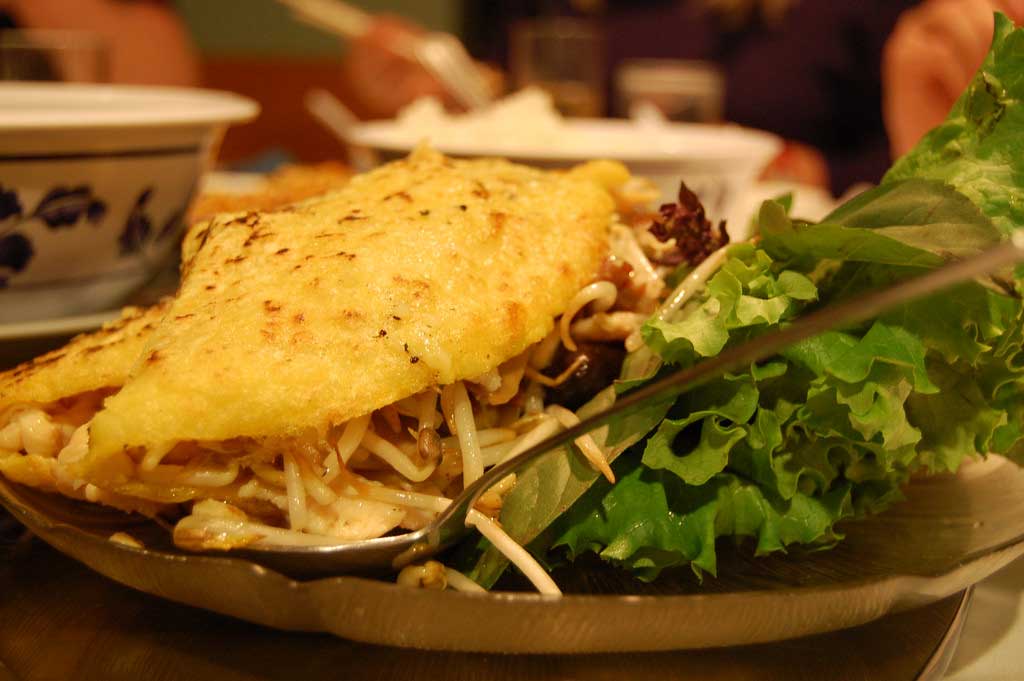 Banh Xeo
This is a savory crepe filled with sauteed jicama & onions, bean sprouts and pork or shrimp, and usually served with lettuce, basil, mint and cilantro and of course, the dipping sauce.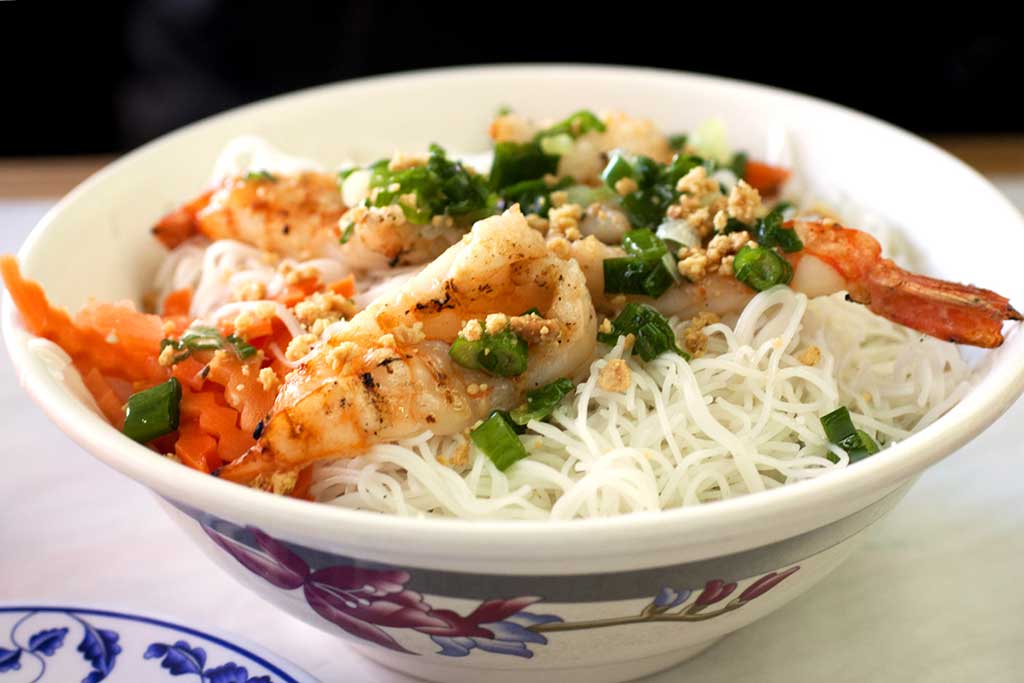 BunTomNuongXa
This dish features grilled shrimp, vermicelli, lettuce, crisp veggies, fresh mint, and peanuts, making it perfect for enjoying on warm summer nights.