Light avocado pastry cups
Pastry cups filled with avocado sauce is a mouthwatering healthy snack or appetizer. Avocado is very nutritious and packed with healthy fats, fiber and vitamins. It makes a perfect addition to an extra satisfying snack. Avocado sauce is so easy to make and the combination with pepper and olives tastes even better. The light avocado pasty cups filled with this sauce are delicious.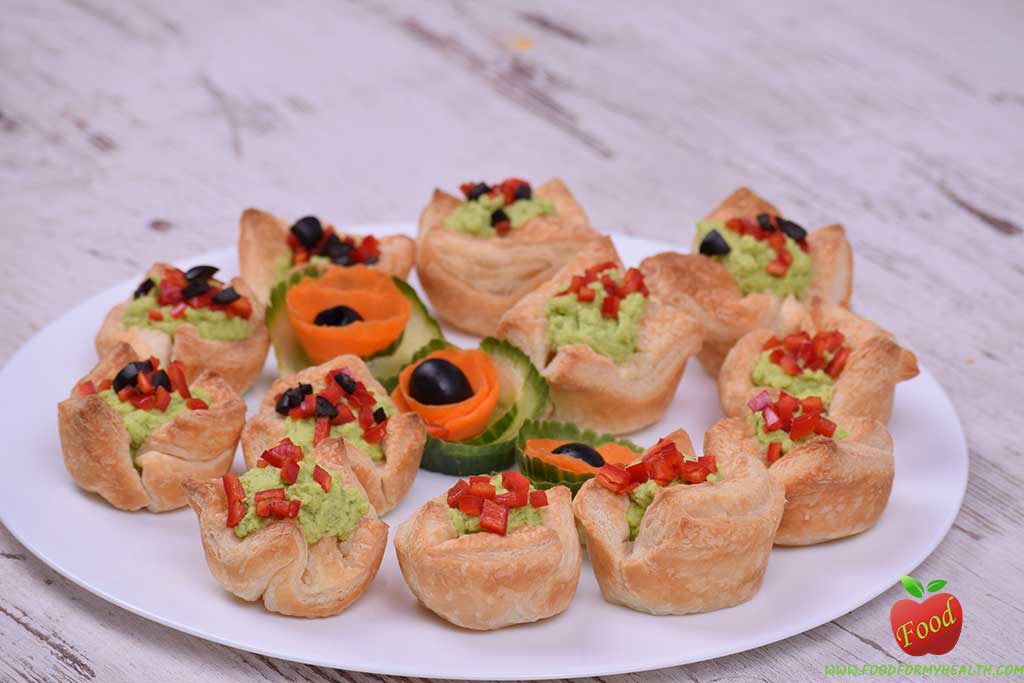 Servings for 4 persons (12 cups)
Ingredients for the avocado sauce:
2 avocados 7-9  oz (cleaned 200-250gr)
1 tablespoon olive oil
1 tablespoon lemon juice
1 tablespoon of fresh chopped parsley
1 clove of garlic
Salt and pepper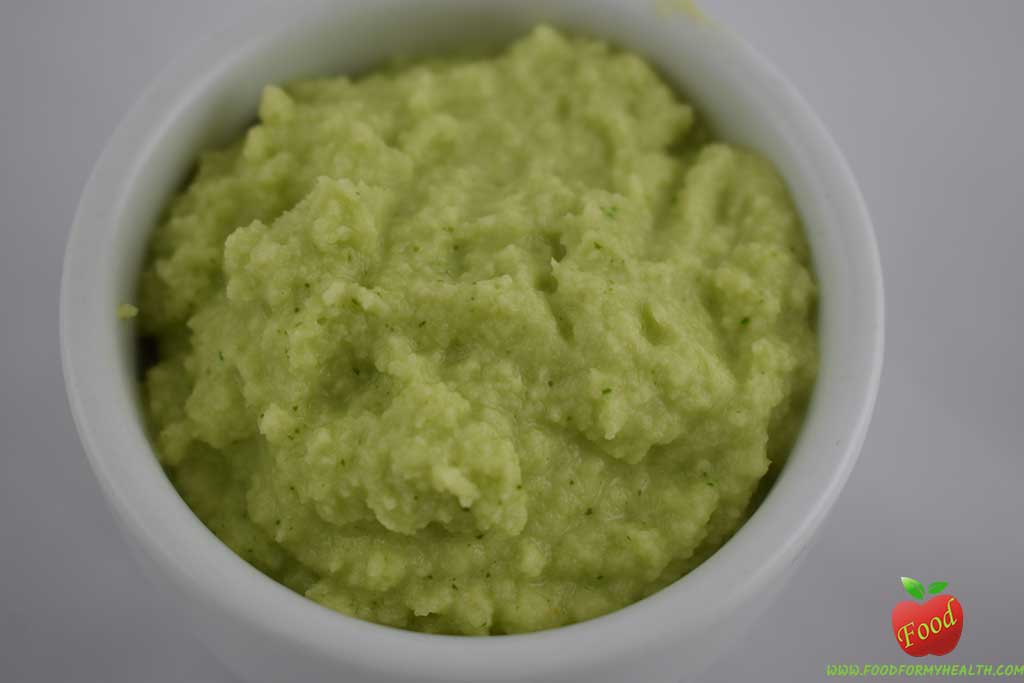 Preparation:
Peel and scrape the avocados.
Place the avocados, lemon juice, parsley, garlic and dried basil in a blender or food processor.
Mix until smooth. Season with salt and pepper, to taste.
Ingredients for the pastry cups:
9 oz (250gr) puff pastry
Olive oil
flour
Preparation:
Roll the puff pastry very thinly and use a flour on both sides so that it doesn`t stick.
Cut 12 squares in 4x4in (10x10cm).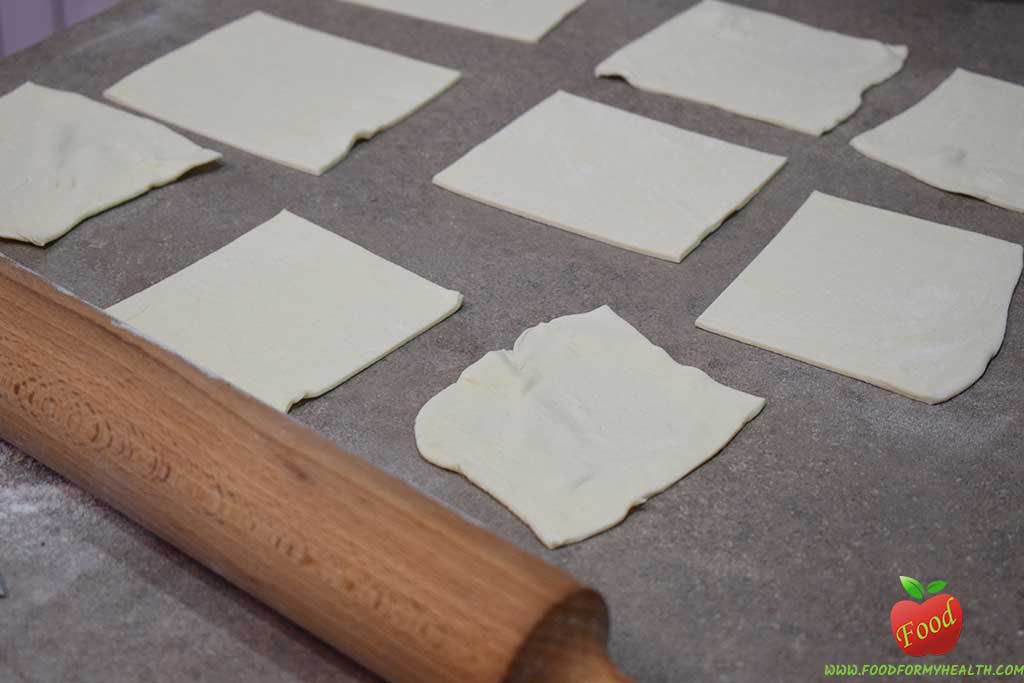 Grease the muffin cups lightly with olive oil.
Put the pastry in the cups and pierce them with a fork.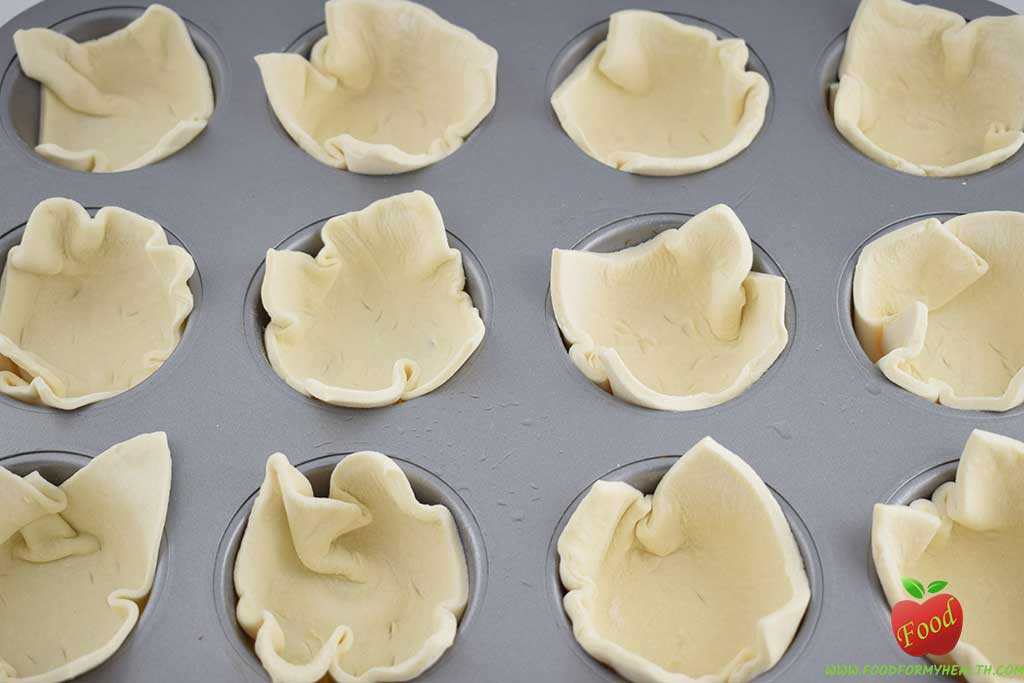 Bake in a preheated oven on 400° F (200° C) for about 15 minutes until golden brown.
Ingredients for the topping:
1 red pepper
Few black olives no seeds
Remove the seeds from the pepper and chop them into very small cubes. Chop the olives also.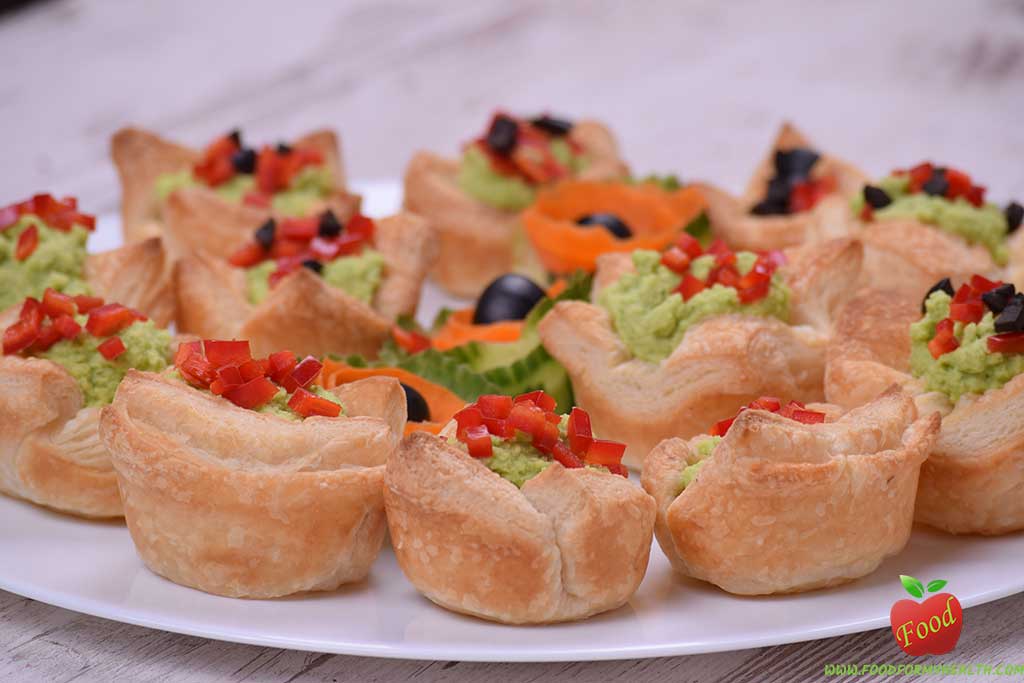 Serving:
First fill the pastry cups with the avocado sauce and sprinkle them with peppers and olives on top.
The cups are very tasty, served with a salad they can be make a beautiful dinner or a breakfast. But they can be eaten as a snack or appetizer for every kind of occasion.
Pin Us On Pinterest