IRONFLASK 40 Oz Wide Mouth Water Bottle with Straw Lid Rainbow
Product Description
Sip your favorite beverage at the temperature the drink gods intended thanks to the double-wall vacuum insulation of the Iron Flask 40 oz Water Bottle With Straw Lid— 24 hours of icy coldness and 12 hours of piping hotness while staying sweat-proof.  This bottle can stand up to roughhousing, but it's not just another big, dumb water bottle. It features a wide mouth and a carabiner straw lid for quick filling and spill-proof sipping on the go, plus a flip lid and a stainless steel screw-on lid for more options.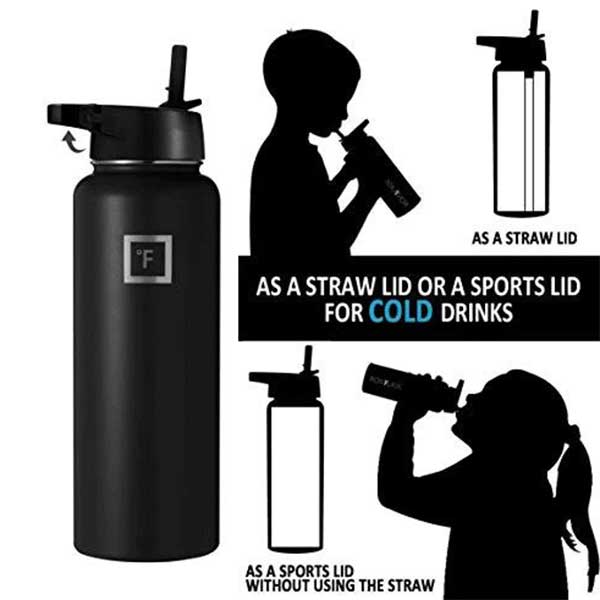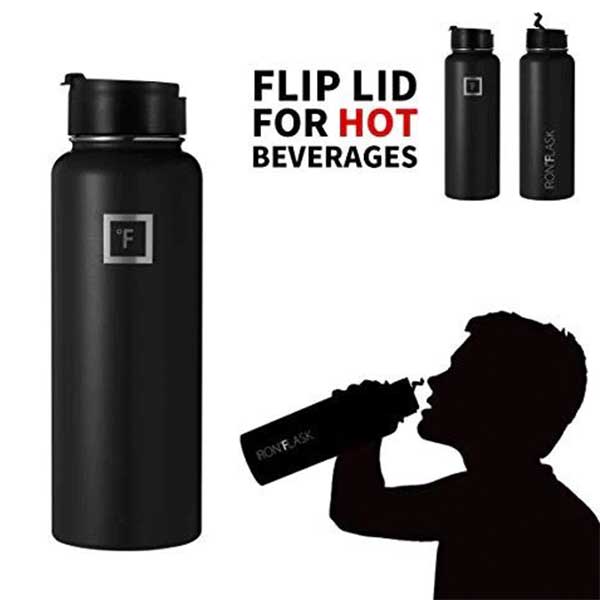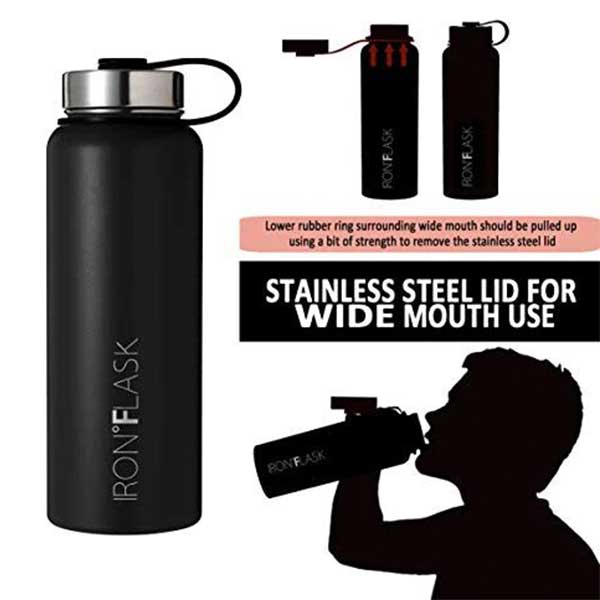 Product Features
Leak-proof lids
Wide mouth straw lid water bottles come with THREE different 100% leak-proof lids. A straw lid, a flip lid with a nifty handle, and a stainless steel screw-on lid.
Double-walled vacuum insulation
The double-wall insulation makes Iron Flask water bottles sweat-free! It keeps your drink COLD for up to 24 hours, and HOT for up to 12 hours.
18/8 stainless steel
All Iron Flask water bottles are made from high-grade, non-toxic stainless steel that never rusts or imparts a metallic taste.
The Iron Flask water bottle is a stainless steel bottle designed for convenience and durability.
Featuring a double-walled vacuum insulation and leak-proof lid, this bottle is perfect for outdoor activities, camping, and travel. It is available in a variety of sizes and colors.