Blander Bottle Classic™ 20oz Ocean Blue
The original shaker cup with some serious upgrades. Now with a rounded base, SpoutGuard™, and of course our patented mixing system.
The BlenderBottle® Classic™ shaker bottle gives our tried and true best-selling bottle an impressive overhaul. The latest Classic™ shaker boasts a rounded base for better mixing, our pro-level SpoutGuard™ to keep germs off the drinking surface, and an upgraded, modern design. Add all that to core benefits you know and love—like our patented mixing system, featuring the BlenderBall® wire whisk—and the Classic™ shaker will fast become your go-to favorite.
Rounded Base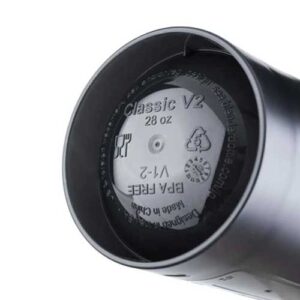 Forgot to add liquid first? No sweat. Make smooth, lump-free protein shakes every time with the Classic™ shaker cup's rounded base. Combin that with the BlenderBall® whisk to mix every last bit of powder.
Meaurement Markings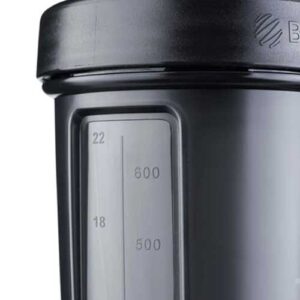 Get precise measurements every time! Our easy-to-read measurement markings allow you to add just the right amount of ingredients for your smoothies, protein shakes, and more. Our shaker cups' measurement markings make it easy to achieve your health goals.
SpoutGuard™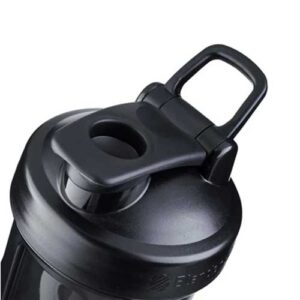 Our updated lid now includes an ergonomic carry loop and SpoutGuard™, preventing dirty gym fingers from touching the drinking surface. With its sleek design and convenient features, The Classic™ shaker is perfect for fitness enthusiasts on-the-go.
Carry Loop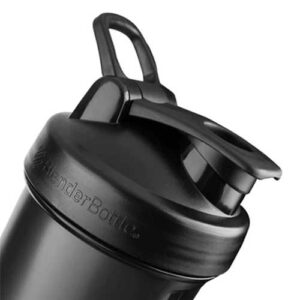 Maximize your convenience at the gym with our StayOpen™ flip cap and adjustable carry loop! Our shaker cups feature an integrated StayOpen™ flip cap and an adjustable carry loop that lets you hold more when your hands are full, as well as offering a perfect spot to attach your keys.
PRODUCT USAGE AND INSTRUCTIONS
Features:
Rounded base for better mixing
SpoutGuard™ keeps your drinking spout clean
Measurement markings
Dishwasher safe
BPA and phthalate-free
Patented mixing system
INSTRUCTIONS FOR USE: 
Classic™
ALL PARTS ARE TOP-RACK
DISHWASHER SAFE.
RINSE WITH WARM WATER
IMMEDIATELY AFTER EACH USE.
DO NOT MICROWAVE, FREEZE, OR BOIL.
NOT FOR USE WITH HOT LIQUIDS.
WARNINGS:
HOT OR CARBONATED CONTENTS MAY BUILD PRESSURE WITHIN THE BOTTLE AND CAUSE THE FLIP TOP TO OPEN UNEXPECTEDLY AND SPRAY CONTENTS.
OTHER CONTENTS (SUCH AS PANCAKE BATTER OR SPOILED BEVERAGES) MAY BUILD PRESSURE AND LEAK OR SPRAY OUT UPON OPENING.
ALWAYS OPEN WITH CAUTION