For of its diversity, imagination, and aromas, Moroccan cuisine is considered the richest in North Africa and one of the most refined and well-known cuisine of the world.
Cuisine of Morocco is mainly Berber – Moorish-European or Mediterranean – Sephardic  cuisine.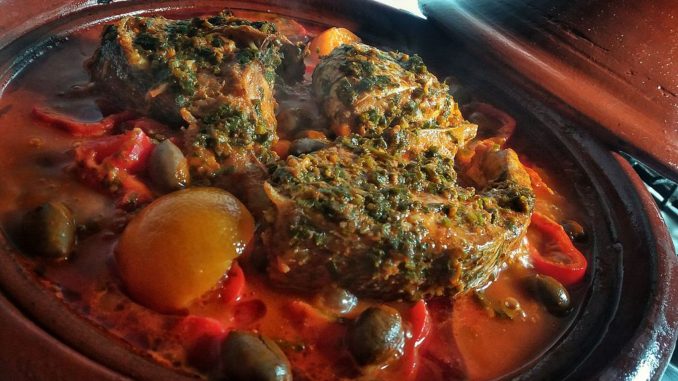 Moroccan dishes are seasoned with various spices of incredible flavor, which is why this country as known as "the land of 1001 spices."
Homemade crispy bread made from wheat or barley is commonly served with Moroccan dishes, and there are many sauces,  such as Heisa or Ras el Hanout, made from thirty or more spices, and is considered an aphrodisiac.
Chicken and beef are mostly eaten, although lamb is the favorite of meats, but is relatively expensive. Onions and potatoes are common additions to many dishes, as well as tomatoes, squash, eggplant.
Cous cous is the most famous Moroccan dish along with a few others, such as Tagine and Harrira. Be sure to try the sweet pie Pastilla, made of pigeon meat – because of its very unusual taste.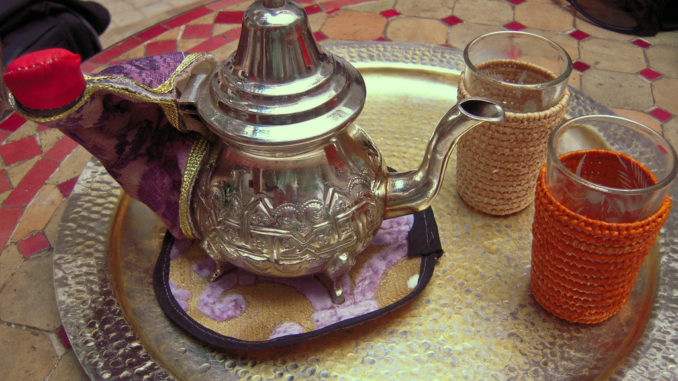 The most popular drink is green tea with fresh mint leaves. Moroccan teapots have long handles that allow them to smoothly pour tea from a height into a small cup. In doing so, it creates bubbles, which is a sign that the tea is ready for tasting.
For dessert, Moroccans serve the fruit, sweet couscous, Moroccan pancakes or small cookies.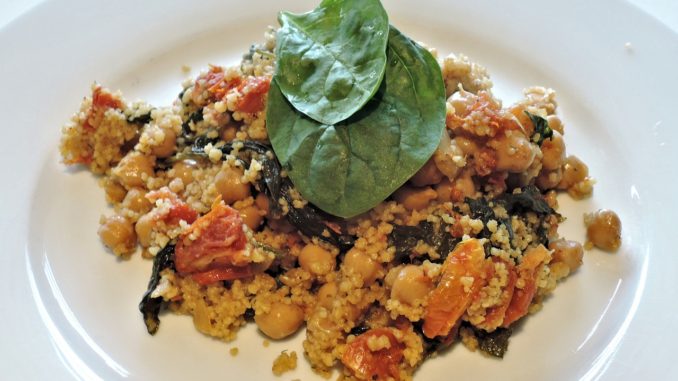 Cous cous as it is called in Arabic, is a Moroccan national dish. It is served warm with the addition of stewed vegetables and meat, chicken, mutton, beef or seafood. This is a favorite family dish and is often eaten with fingers, from a large joint plate.
What is cous cous? Reminiscent of the grains, in fact it is a round pastry with a diameter of 1 mm, which is made from wheat semolina.
The traditional method of making a Cous cous involves time-consuming task of hand rolling small grain of dough.
Cous cous is cooked few times steamed in special pots, until it gets a light color and feather structure. There are hundreds of ways to prepare this dish, from couscous with vegetables, cous cous with young green figs, cous cous with soy or lentils. It goes with salads.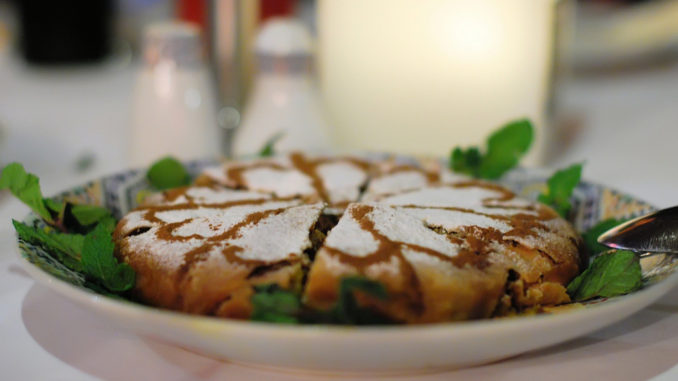 Pastilla is an unusual dish of sweet and salty flavor prepared from thin dough, seasoned with onion, pepper, cinnamon, saffron and sugar, stuffed with pigeon meat, chopped almonds and raisins, flavored with lemon and honey, and finally sprinkled with powdered sugar.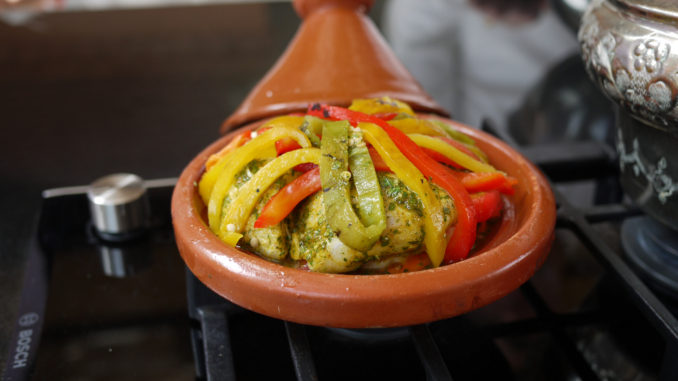 Tagine is another popular Moroccan dish, which is named after the round, shallow clay pot,
with a lid in the form of specific cone, in which it is traditionally cooked and served. When the elegant and exotic dish is put on the table and the lid lifted, beautiful aroma of meat cooked with vegetables, lemon, olives and many spices is released.
Tagine can be made made from lamb, beef, poultry or fish, with the addition of various vegetables or fruit ( dates, figs, lemons, prunes, raisins, apples, quince, roasted almonds) and spiced with red pepper, parsley, cumin, saffron, cumin, pepper, garlic, coriander and ginger. It is best to eat by dipping pieces of bread instead with a spoon.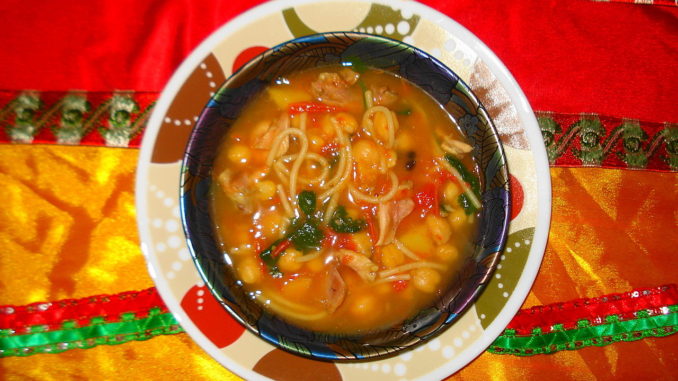 Harira soup is a traditional Berber dish made of meat, lentils, chickpeas, vegetables and many spices. It is usually served during the Holy Month of Ramadan, with bread, dates, and figs, and is also excellent for the cold weather.
Save