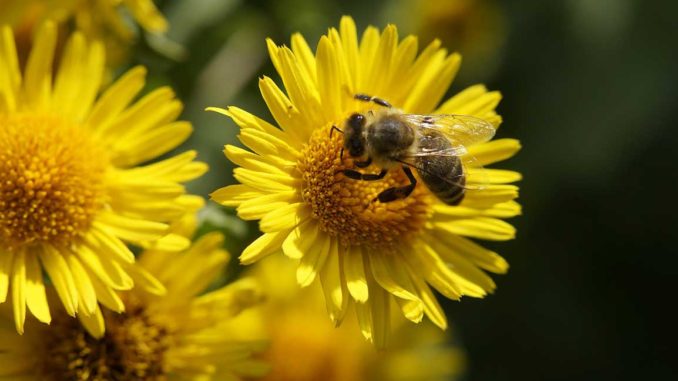 People since ancient times used to obtain direct and indirect benefits of all bee products.
Bees do not give us only a very healthy honey, but several other medicinal products. Check out all of them!
Honey
Bee honey is a high quality human food, which has medicinal properties. Honey is a sweet, aromatic, thick liquid produced by honey bees from flower nectar. Nectar is a sweet liquid secreted by special glands located in the flower, and sometimes out of the flower plants. Honey contains over 70 valuable ingredients and it is a mixture of sugar, water and other elements. The main ingredients are sugars, most notably fructose, glucose and sucrose. Honey contains a high percentage of simple sugars, which is why it can quickly absorbed by the body. Honey is primarily a valuable and nutritious food product. Daily use of honey has a positive effect on the human organism and is not harmful to the body as the case with most drugs used in medicine.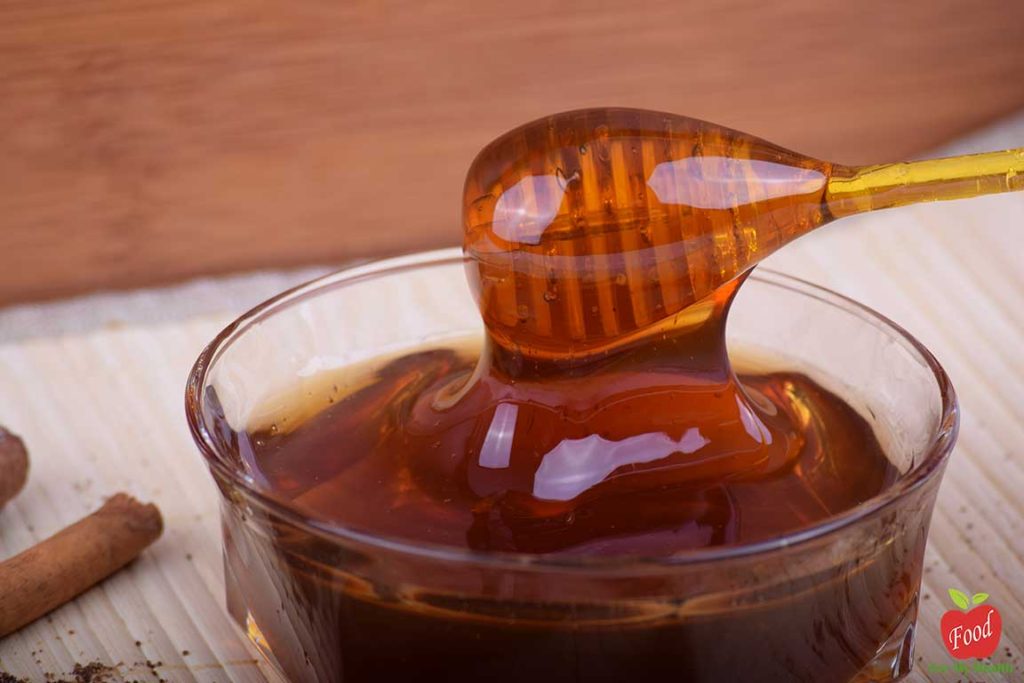 Royal jelly
Royal jelly is a secretion product of young bee glands. Royal jelly is white matter of more or less thick consistency with characteristic taste and smell. It is used as a staple food for the development of the larvae of bees. It consists of a mixture of amino acids, vitamins (especially B-complex vitamins and vitamin C), lipids, fatty acids, carbohydrates and minerals. Fresh royal jelly is unstable product and must be kept in the fridge. The shelf life of royal jelly is one year.
It is called the "royal food" because of his positive contributions to the organism .Royal jelly has an irreplaceable role in strengthening and defense of the immune system. The contents of various compounds, protein combination, immunoglobulin, unsaturated fatty acids and the properties of royal jelly to detoxify, revitalize and regenerate cells contribute towards strengthening and better functioning of the immune system. Royal jelly increases work ability and endurance since it stimulates anaerobic processes and raises system energy levels and improves general health.
Bee pollen
Pollen is produced in the stamens of the flower as part of the reproductive process. When the stamens mature they are open and expel pollen. Pollen granules are transferred to the pistil of the same or another flower of the same plant species. Pollen is transferred in various ways: by the wind, butterflies, bats, birds and many other insects that feed on pollen and certainly the most important in the transmission of pollen and pollination are bees. Pollen is not a conventional medicine but has a beneficial effect on the digestive organs, the bowel, the appetite, and the fatigue may alleviate symptoms of nerve diseases, mental depression, problems with diabetes.
They are very frequent allergic reactions to pollen, manifested as hay fever. During the summer months in one cubic meter of air are present and up to 200 pollen grains (already 10-50 pollen grains may cause discomfort in sensitive people). In this mixture, the most common is grass pollen (65%). The grass genera Phleum, Dactilys, Poa, Alopecurus, Anthoxanthum – Poaceae are the most important allergens. In addition, the pollen types of the family Chenopodiaceae, Plantaginaceae, Polygonaceae, Amaranthaceae and Asteraceae, is responsible for common causal allergic reactions.
Pollen operates similarly as royal jelly, as it is also a natural antioxidant, which protects the body of free radicals and enhances the immune system. It is enriched with many vitamins, especially vitamin B, protein and magnesium and also contains large amounts of minerals, amino acids, and enzymes. Pollen increases vitality and capacity of the organism and restores cells. It is also recommended as an active substance for the recovery of the body after treatment with radiation therapy, for men is especially important because it prevents prostate disease.
Propolis
Propolis is a traditional medicine with a long history of use in medicine. Propolis is a mixture of wax and sticky substance that bees collect from the buds of perennial plants. Bees use propolis to secure honeycomb and close cracks, also to disinfect wax cells and whole bee habitats. Propolis contains easily volatile essential oils with antimicrobial effects. Propolis is a resinous substance yellow-green to dark red. The longer kept it becomes darker, and under the influence of the sun loses its elasticity. It has a distinctive resinous odor and slight bitter taste, but the structure is dense and homogeneous. Preventive use of propolis protects health, reduces symptoms in cases of influenza, different forms of virus, inflammation of the pharynx and the oral cavity. Special thing about propolis is that bacteria cannot generate resistance and there are no harmful side effects. The exceptional results are achieved in the treatment of infection, burns, open wounds, ulcers of the digestive composition. Regular use strengthens the defense capacity of the immune composition.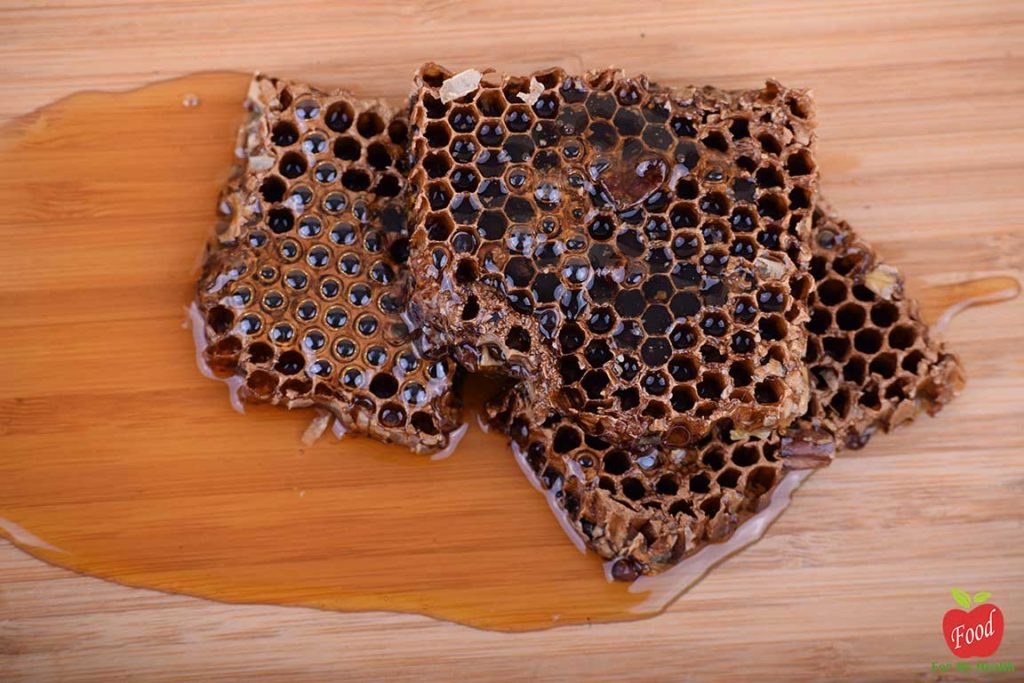 Bee venom
Bee venom is a product used by the bees as a means of defense against many aggressors desiring to take their riches. Sometimes the word apitherapy a branch of alternative medicine indicates only treatment with bee stings, which is very similar to acupuncture but is suitable only for those who are not allergic to bee stings. Carried out by experienced and qualified personnel, the main actors of the treatment are bees that penetrate in the body releasing a small amount of poison. This therapy stimulates the blood flow, affects the muscles and eases joint pain. Bee venom protects capillaries, increased the inflow of blood to a sick body and reduces pain. Doctors also point out that bee venom has a beneficial effect on the hematopoietic system: increases the amount of hemoglobin, increases the number of white blood cells, both locally and in general. Bee venom has a beneficial effect on the heart muscle, lowers blood pressure, is working to change matters; has a favorable effect on the general condition of patients: increasing his overall tone and work capacity, improves sleep and appetite. It is effective especially when it comes to rheumatic and allergic diseases.
Beeswax
Beeswax has extensive application in various industries especially in cosmetics as a basis for making creams, lipsticks; maintains skin hydration. Beeswax has softening and anti-inflammatory properties and is therefore used in medicine, pharmacy, cosmetics and industry. Since ancient times is used to treat wounds and skin diseases, strengthening the gums and improving digestion.
Wax is a product of wax glands of worker bees located on the belly side. They use the secretion to build honeycomb cells. At the time of secretion from glands, the wax is yellow but later darkened due to deposits, not wax substances. It consists of hydrocarbons, organic acids, and free alcohols.
Bees are true masters for maximum use of space and the construction of the honeycomb hexagonal cell flawless construction. In the production of wax power the energy consumption is extremely high so that to produce 2lbs (1kg) of wax, bees spend 17lbs (8kg) of honey.
Save
Save
Save
Save
Save